'TIS THE SEASON by Amy Stanton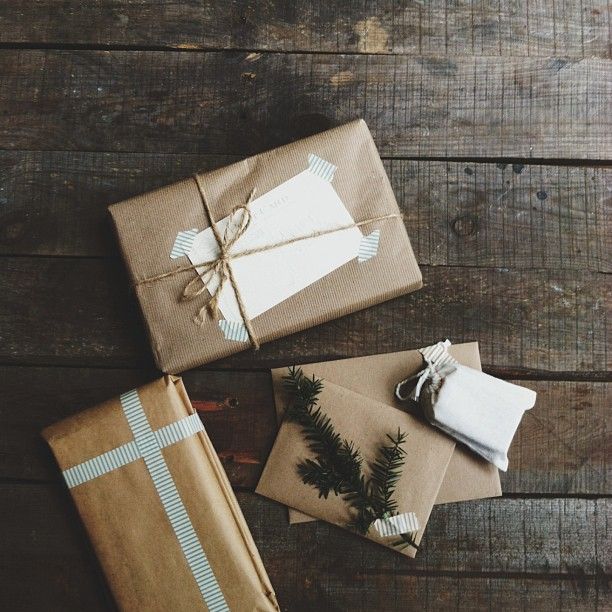 Last week, someone near and dear to me admitted to finding gift-giving challenging, particularly around the holidays when there's a lot of excitement and stress around the whole process.
Now I must admit, I have a hard time relating to this… growing up in my family was the best possible training for any gift-giving occasion. My grandmother passed down gift-giving magic to my mom who has taken it to a whole new level. Every gift is filled with thoughtfulness, generosity and creativity. And each of them have invented many an opportunity to give gifts. My mom's "un-birthday" gifts are a perfect example – on her birthday, she's giving gifts to everyone else.
My personal strategy is as follows:
-Pay attention to things he/she likes… look for opportunities to surprise him/her with something you know he/she wants.
-When he/she compliments something you own, take note.
With each gift, ask yourself if you would want it… if so (and assuming you have good taste), rest assured the gift will be a success.
-Be generous… that doesn't mean spend a lot of money though. Take time to find the right thing. Spend time making a gift. Show the recipient he/she is worth it.
And I reached out to my generous friends and family for their advice…
"I always think of their loves/hobbies first and try to go from there. I love unique gifts from Etsy, beautiful personalized jewelry from designers I know or trying to get them something they've been eyeballing for a while. a case of their favorite wine (from a shared memory/experience together) or something else from that experience is always great." – Kathyrn B.
"I try to ask myself 'what would I like/want?'  I only buy a present for someone if I would buy it for myself.  For someone creative I love great coffee table books about art and design. A subscription to a magazine is also a nice option. I personally love European design magazines. For someone who cooks or entertains, it's fun to buy something they can use like a tomato plant or herbs. Another option is to purchase flavored oils, salts or spices from a specialty store. Jonathan Adler sells whimsical ceramic salt and pepper shakers in a variety of shapes. This is a good pairing with a flavored salt." – Gina H. (aka, step-sis)
"Anything from Steven Alan is the best! I gave my mom a blow dryer from Drybar and she is obsessed with it. For men, a custom-made shirt is a great gift and experience." – Kristen C.
"From a practical mom's perspective, My tip is to get something that you know the receiver would like but would never buy for him or herself – a bag in a unpractical/ "I will only wear it with a specific outfit ' color, sparkly eyeshadow. I also love gifts that bring you back to an inside joke/ special intent shared between giver and recipient." – Liz G.
"The best presents you can give are ones that are specific to the recipient, so listen, pay attention and learn. People love getting gifts that show that you 'get' them." – Jan S. (aka, mom)
"Reflect what makes the person unique. Give them something that reflects who they are…or simply resort to giving them something beautiful!"
"My favorite gift is a donations made to charities I love (ASPCA, St. Vincent Meals on Wheels and Wags and Walks.) It shows me that someone really pays attention to what I care about." – Betsy R.
"For the man that has everything….use your creative side. Photos, artwork, something personally designed. When you see a perfect gift during any time of year, buy it and save if for an occasion. It's always better to buy a perfect gift for someone at the wrong time rather than search for a perfect gift during the right one." – Claire K. (aka, cousin)
"I tend to lean toward practical gifts with a twist of the receiver's taste/likes; things they'll wear or use often and that represent them or their personality. I try to steer clear of getting someone a gift just for a sake of giving them something. My go-to is Anthropologie – they always have great candles and creative decor (my couple-friends just moved into their first apartment together, so I got them wall hooks with their initials as a housewarming gift for their new place)!" – Ashlie M.
Good luck and happy holidays!!
Posted on: December 19, 2013