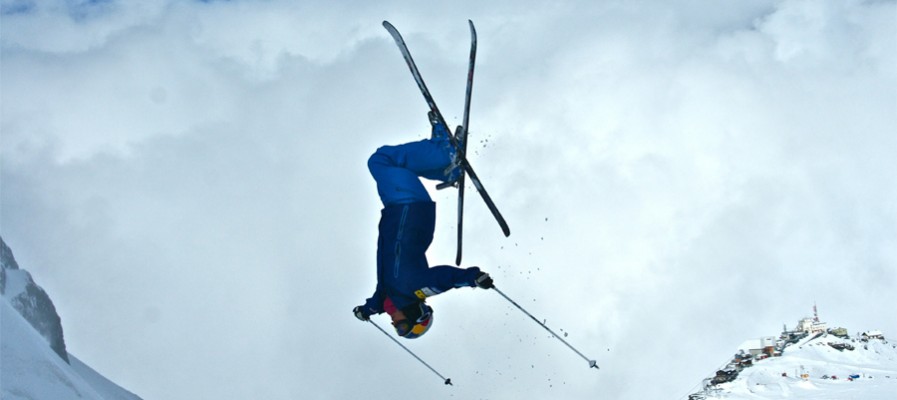 Heather McPhie second in Japan
Bozeman's Heather McPhie finished second in Saturday's World Cup moguls competition in Inawashiro, Japan.
If they were experiencing any lingering Winter Olympics frustrations, Montana freestyle skiers Bradley Wilson and Heather McPhie sure didn't show it at Saturday's tour stop in Japan.
Making his first appearance since finishing 20th at Rosa Khutor Extreme Park outside Sochi, Butte's Wilson secured his second career World Cup moguls victory. Bozeman's McPhie, meanwhile, who was 13th in her second – and likely final – Winter Games, clinched her first podium of the 2013-14 season with a runner-up finish.
The 21-year-old Wilson, who coincidentally won on the same Inawashiro course a season ago, clinched victory with a back-X on the top air and a corked 720 on the bottom. His efforts earned 24.30 points – .05 better than runner-up Marc-Antoine Gagnon of Canada.
Two-time reigning Olympic champion Alex Bilodeau of Canada finished fourth with a 23.74. Three Americans cracked the top 10.
"What I like about this course is when you show up you have to adapt to everything that happens here," said Wilson, whose brother, Bryon, was one of five competitors who failed to finish Saturday.
"By the time your run comes you just have to figure it out. I didn't train any top to bottoms today, but you just show up and you have to be able to make it happen. I had such a good time with it. … The course isn't stock like some of the other ones are during the season. It tests you and your ability to do what you need to do whatever the conditions are."
The 29-year-old McPhie finished in the top three for the first time since March 22, 2013 in Sierra Nevada, Spain, by virtue of a 22.99. Olympic champion Justine Dufour-Lapointe of Canada clinched her fourth win of the season with a 23.41.
"I've never had great results on this course, so I just showed up and promised myself I would enjoy it; I wouldn't concentrate or stress too much on the results," McPhie said. "The top air here is really tricky. It's got a really steep landing, and if you make it about four bumps out of the top air you should be feeling good and you can go for the speed. The bottom of the course is much flatter than the top so it's helpful to have experience on this course. It was also helpful that the course was super soft, which I am more comfortable with.
"I learned again today that I need to just trust my skiing."
Americans Eliza Outtrim (21.93) and Sophia Schwartz (20.37) finished fourth and ninth, while Sochi bronze medalist Hannah Kearney failed to finish.
For more on this story, please click here.
Source: bozemandailychronicle
Posted on: March 3, 2014