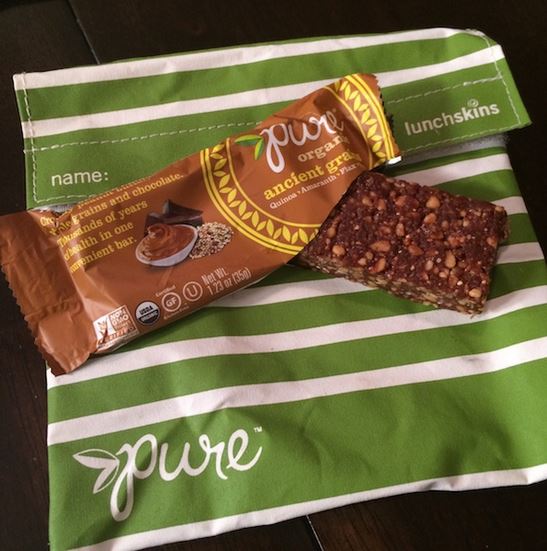 The Best of Expo West 2014
In all my days as an Hollywood reporter and with all the lavish gifting suites I've gone to, I have never before received a mound of swag as large as the one I scored at Expo West.
For weeks, Natural Products Expo West 2014 was all anyone in the health industry could talk about.
I listened, mystified, to their tales of endless booths of delicious snacks and warnings to forgo breakfast that day, as I would probably be full for an entire week afterward.
But nothing could have prepared me for the behemoth that I witnessed last week.
I headed down to Anaheim on Friday with my pals Gigi of Gigi Eats Celebritiesand CJ, aka "The Dude," behind Vegetarian Dude. Before we could even walk in the convention center doors, we were greeted by an onslaught of product pushers.
Never one to turn down a free, healthy treat, I eagerly began filling my bag.
Inside I was overwhelmed by the expanse of the expo and the sheer number of bodies. With over 2600 booths, reports estimate that about 67,000 people passed through this weekend.
Naively, we only scheduled one day to explore, so we had to be efficient, stuffing our faces as quickly as possible. Fun fact: after you've eaten about 347 different kind of protein bars…they all start to taste the same.
While many products I tried seemed to be pretty run-of-the-mill, a few stood out to me. Here are the coolest, new (at least to me), natural food products from Expo West.
Pure bars are nothing new to me. I've been pounding these babies for ages. Their new "ancient grains" line is though, and it's awesome. These bars feature a fabulous blend of quinoa, amaranth, flax, and hemp.
As you may recall, I have a pretty intense love affair with grains going on. And if grains are my primary love, nut butter is my mistress. Pure has combined the two and made a hopeless romantic out of me, all for a mere 160 calories.
Source: To Live and Diet in LA
Posted on: March 14, 2014