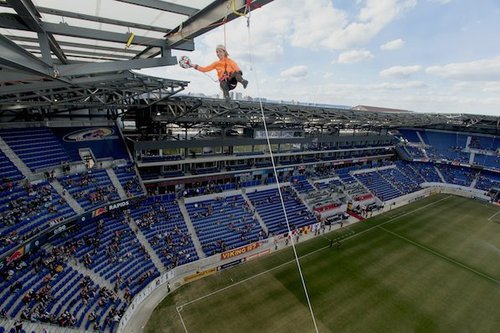 NY Red Bulls have pro rock climber retrieve match ball from roof
Bringing the match ball out to the pitch is a pretty boring affair, and the concept of a man parachuting in has been so overdone. But the New York Red Bulls managed to spice it up for their season opener against the Colorado Rapids on Saturday.
Acclaimed pro rock climber Sasha DiGiulian scaled the roof of Red Bull Arena to retrieve a match ball that was fixed to one of the rafters, more than one hundred feet off the ground. DiGiulian also unveiled the official Supporter's Shield Banner from the edge of the roof.
For more on this story, please click here.
Source: www.foxsoccer.com
Posted on: March 17, 2014