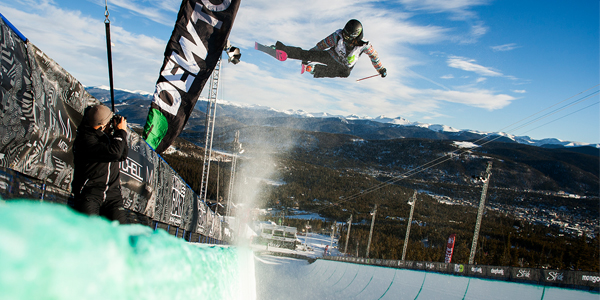 Brita Sigourney takes 2nd at SFR Tour halfpipe event in Tignes, France
The SFR Freestyle Tour made a stop in Tignes, France, where Marie Martinod and Kevin Rolland continued their hot streaks in the halfpipe (Martinod took second in Sochi, Rolland third), topping the women's and men's podiums, respectively. American Brita Sigourney took second and France's Anais Caradeux took third for the women, while France's Benoit Valentin and Canada's Simon D'Artois rounded out the podium for the men.
Women's final results, SFR Tour halfpipe, Tignes, 2014:
1. Marie Martinod (FRA) 91.30
2. Brita Sigourney (USA) 82.30
3. Anais Caradeux (FRA) 79.30
4. Annalisa Drew (USA) 71.00
5. Katrien Aerts (BEL) 66.30
For the complete story, please click here.
Source: freeskier.com
Posted on: March 19, 2014