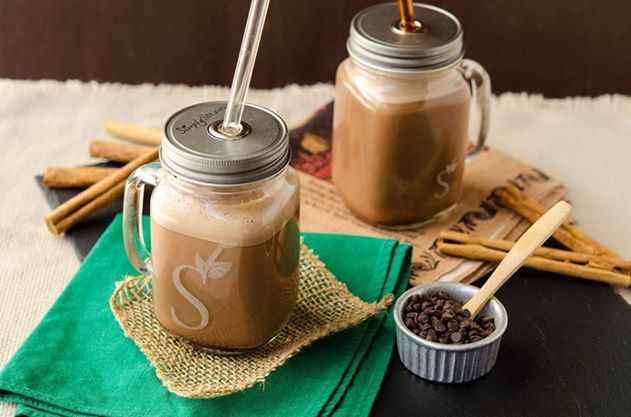 Simply Straws–A Simple Solution to Minimize Waste
Professional snowboarder Chanelle Sladics knows a thing or two about making a big impact on the slopes and in competition. But Sladics, an advocate for healthy active living, is also making a big impact when in comes to the environment. Her company Simply Straws, which produces reusable drinking straw alternatives to the common plastic straw, offers a simple solution to minimize waste. S&Co was lucky enough to grab a quick minute with one of our favorite eco-conscious clients.
How did you come up with the idea for Simply Straws?
Well my mom actually came up with it because she was a dental hygienist and she was wasting straws all the time and super frustrated about it. Over 500 million plastic straws are disposed daily and so she came to me because I'm a total tree hugger. We wanted to create a solution that was timeless and classy. Here we are four years later—a small family business with organic, sustainable growth.
Why Simply Straws over other reusable straws?
We checked into other materials, like stainless steel, but they get really cold and really hot. They also make it tough to see molding and they leak out a small amount of stainless steel into the water with even the highest quality straws.
How did you decide to choose the materials for your straw covers?
We wanted something hypoallergenic and top of the line in durability. If you look at the way we designed it, everything can be caravanned to go. There's no buttons, no Velcro, no zippers—we're really proud of it.
What are other simple ways people can give back to the environment?
Just slow down and realize that every single action has an outcome. You can only do so much, so the most empowering place we can make a difference is with our purchases. Seek out products that see the bigger picture & understand the circle of life. Focus on two things: purchasing from responsible food sources and avoiding disposable plastics. Those are the biggest things. Within our own company, we're passionate about reusing and recycling and keeping pollution from invading our oceans.
You partner with Straws for Cause. Can you tell us a little more about the campaign and how you got started?
Each straw is a different color for each partner—green for protect our winters, pink for Keep a Breast, etc.—with a minimum of giving 1 percent to our partners. Together we run campaigns and collaborate on ideas and products. We're a family of people who care and have a simple way of educating and activating.
What's the best part about starting an eco-friendly product line?
The festival. We go to green festivals, the natural foods expo and others. It's about just combining with people who really connect with our mission. Everything is connected in life. We're one big family of people. It really feels so good to have raw, organic, conscious, non-GMO-like-minded individuals all in one place.
You have a long list of influential ambassadors, including U.S. Olympic snowboarders Gretchen Bleiler and Kjersti Buaas. How did they get involved and what type of work do they do for Simply Straws?
It's great to have such a powerful network of friends that believe in your cause. Our ambassadors are people that align with what you're doing and connect with our mission to help spread the word about our work and our product. It's pretty special.
How does the work you do with Simply Straws tie in with your job as a professional snowboarder?
It offers the opportunity to help grow the brand. Everything is connected from my snowboarding career to Simply Straws. We just held the Community Cup event in Keystone, which is the only big air for women's snowboarding. There was an eco-activation community village that brought together a variety of sponsors all in agreement with supporting sustainability and aligned with mission of resonating the intention of gratitude with nature. There's an environmental consciousness braided into the DNA built on inspiring and educating.
Posted on: April 28, 2014