From Carly, With Love: A Final Farewell
This is my last week at Stanton & Company.  Boy has it been fun.  I started as a marketing intern back in August to complement my marketing major and interest in sports.  Nine months later I am leaving with my college diploma and many lessons learned to take into the real world.
I would like to reflect back upon my wonderful time here at Stanton & Company.  I guess you could even call this a love letter to my Stanton & Co ladies.
Lessons Learned:
Never give up.  No isn't always the final answer, whether it's reaching out for sponsorships or finishing up deals.  Persistence is key, and you can never be afraid to fight for your athletes or brands.
Celebrate even the littlest of victories.  Encouraging and praising others goes a long way.
Stanton & Co has shown me how essential collaboration is.  Without every S&Co team member working as a team we could not reach our goals.
Relationships are everything, we are lucky here at Stanton.  For example, our two resident furry friends, Fancie and Lucy, may fight like sisters but at the end of the day they are family, just like the rest of us here at Stanton.
I love SpaRitual nail polish and Pure Bars are delish.  Oh, and I have a new found love for jerky (Thanks Perky Jerky)
Other memorable moments:
EspnW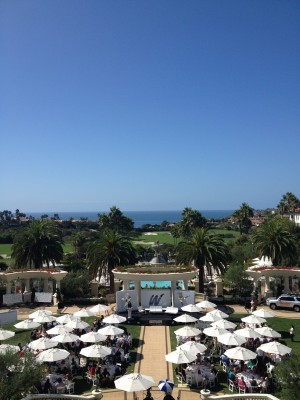 I was lucky enough to attend and work the espnW event in October 2013 at the St. Regis Monarch Bay.  It was every dream of mine come true.  I was in awe that I was in the same room as so many amazing and powerful women in the sports industry.  The whole weekend was inspiring and fueled my love for sports even further (and for those who know me, that was already pretty strong).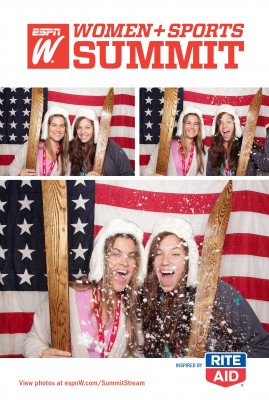 LA Sports Awards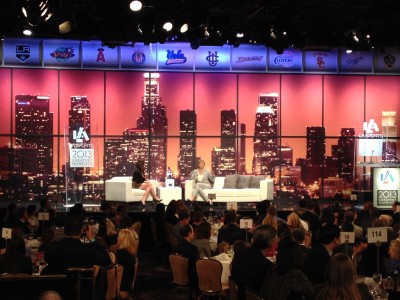 I was able to attend and work the LA Sports Awards at the Beverly Hilton in March along with S&Co's social media guru, Amanda.  The LA Sports Awards show honored LA's sports stars and the top sports moments of the year.  We tweeted and monitored the social media interaction throughout the night (Be sure to follow @StantonCompany for similar behind the scenes looks!).  Chris Paul and Diana Nayad were the most memorable interviews for me.  Another highlight of the night, was when I was able to sneak in a #selfie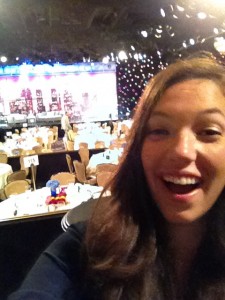 Thank you to the Stanton & Co office for taking me in and treating me as part of the team from the very beginning.  I am so grateful to you all (including Fancie and Lucy!)  I know the experience I have gained here will help me throughout my career.
Needless to say I will miss coming into the Stanton & Co. office everyday but it is see you soon, not goodbye.
Posted on: May 6, 2014