Getting Fit With The New York Giants
By Dana Burke
It's not every day you have the opportunity to work out with the New York Giants…let alone any NFL player. In the midst of the NFL draft, Promax Nutrition protein bars hosted a workout with Antrel Rolle, Henry Hynsoki and Spencer Paysinger at NYSC in Mid-town.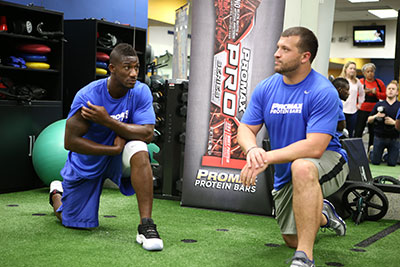 Bright and early on Friday morning, May 9th, 10 members of the media sweated it out for a 30-minute workout with the guys. Antrel, Henry and Spencer took attendees through ladder exercises (think, fast feet!), dots (we couldn't keep up with Antrel) and TRX bands. With draft chatter in full swing, the energy was high and the workout was intense.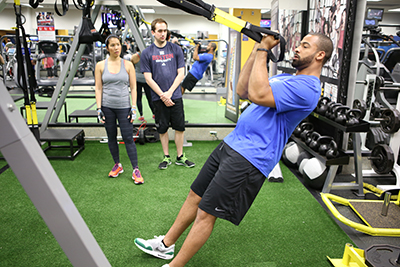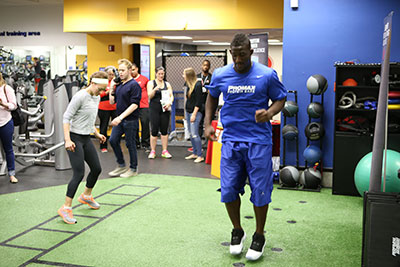 Thanks to Antrel, Henry and Spencer for whooping our butts!
Posted on: May 20, 2014