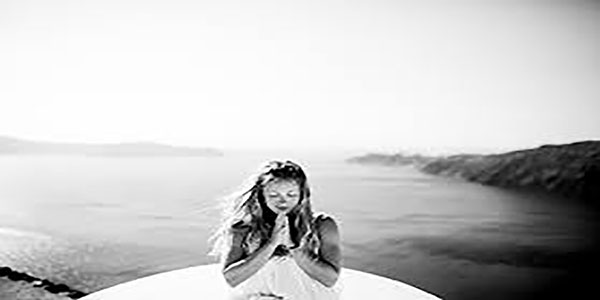 Interview with Kathryn Budig
Yoshi Aono: What makes you come alive?
Kathryn Budig: The sight of my dogs' tails wagging, a surprise hug while cooking from my fiancé, the light turn on behind someone's eyes when they finally get a challenging pose in my class.
YA: What makes you feel vulnerable?
KB: Social media! Sharing my life with thousands of people I don't know and being open to both their supportive and negative comments.
YA: If you could say something to everyone on the planet, what would it be?
KB: You're not getting out of this life alive, so you might as well make every moment count! Stop fearing and start loving. It's really the answer to all your problems.
YA: How do you handle emotional pain?
KB: I put things into perspective. It's easy to get wrapped up in the situation instead of looking at the big picture, which is often so amazing. Pain isn't permanent, it's a temporary teacher, so I listen, absorb, and move on.
YA: How do you keep your center in the middle of chaos? Do you have a daily routine?
KB: I make at least 20 minutes a day for myself, whether it's a yoga practice, meditation, or shutting the door and having time for myself. Making peace with the lack of routine has been huge for me. Every day is different and I'm okay with that. I practice staying open to change.
YA: What's been one of your biggest lessons so far in your life?
KB: Share as much love as you can, but be okay when people can't return it. Others' opinions don't need to alter your mission, so stay strong to what makes your heart beat.
YA: What truth do you know for sure?
KB: That love trumps all in the end.
Kathryn is an international yoga teacher whose home base is www.yogaglo.com. She authored The Women's Health Big Book of Yoga, is a Women's Health and Yoga Journal contributor, Under Armour athlete, foodie, adventurer, Poses for Paws founder and lover of her dogs.
Posted on: May 21, 2014