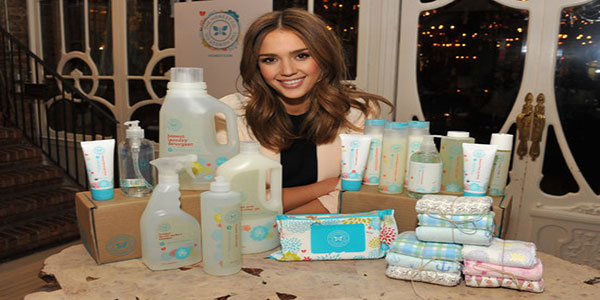 The Honest Company
They say kids change everything—and if you ask Jessica Alba, she just might agree.
"Being a mom is the most profound experience I've ever had," says Alba on her company website. "When I became a mom, I finally became the person I am, that I always should have been. It's the most satisfying job in the world. But, it can also be overwhelming and confusing." 
Alba's venture into motherhood motivated the actress to launch The Honest Company to "help moms and give all children a better, safer start."
The eco-friendly line prides itself on offering safe, sustainable and effective products for parents and kids.
Another bonus for busy moms is the convenience Honest offers. The company delivers nontoxic products–such as the "essentials kit," which allows customers to choose 5 products delivered monthly–straight to a customer's door.
Everything from laundry detergent and shampoo to diapers and wipes are designed under the Honest Principles, a set of standards the company abides by to create a positive impact on the world.
And, in keeping with its do-good philosophy, the brand helps connect its customers with non-profits via partnerships. Since the company introduced the service, more than 30,000 families have made donations of product and time.
A company that's good for families and the environment? Sounds like it's time to make an environmentally-friendly introduction to the household!
Posted on: May 29, 2014