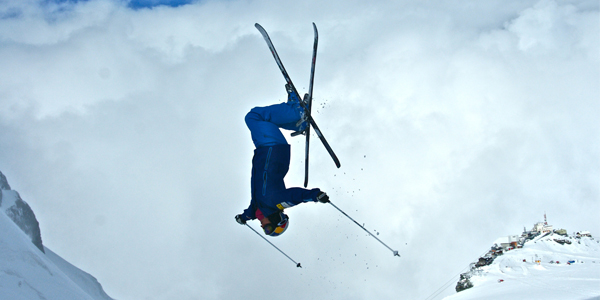 Olympian Heather McPhie named State Games torch lighter
BILLINGS – Montana Olympic moguls skier Heather McPhie will be the special guest athlete of the 29th Annual Big Sky State Games Friday, July 18. She will speak and light the torch during Opening Ceremonies at Wendy's Field at Daylis Stadium in Billings.
McPhie, whose hometown is Bozeman, is a former gymnast who turned to mogul skiing at the age of 12. She competed for the Bridger Freestyle Ski Team for 8 years. After graduating from Bozeman High in 2002 she attended Montana State University on an academic scholarship from 2002-2003. In the fall of 2004, McPhie's focus turned to mogul skiing. She qualified for the US Freestyle Ski Team in 2005 by winning the North American Tour. In 2010, McPhie jumped from 27th to 2nd in the World in less than 4 months, earning a spot on the US team at the Olympic Games in Vancouver. She finished 18th at the Games.
McPhie captured four World Cup podiums to finish fourth in the world mogul standings and won her first US National Title in 2012. During the 2012-2013 season McPhie had three World Cup wins and two additional podiums, finishing the season ranked third overall in the world. She also defended her Championship title winning the National Championships again. At the 2014 Sochi Olympic Games McPhie finished 13th.
Gates open for Opening Ceremonies of the Big Sky State Games Friday, July 18 at 5:30 p.m. The new Soaked Run kicks off the night, the Parade of Athletes begins at 7:30 p.m. State Games participants are admitted free with their Opening Ceremonies tickets. Tickets are $5, children under 6 are admitted free.
Source: KXLF.com
Posted on: June 5, 2014