Buzzfeed Yourself: 7 World Cup Watching Positions
To celebrate the World Cup, S&Co recreated the BuzzFeed article, "7 World Cup Watching Positions"
You will yell, cry, and probably hug strangers.
The Head Grab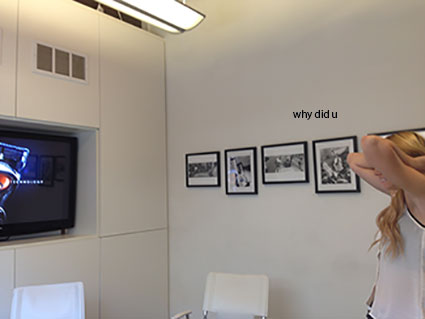 When your team blows a perfect opportunity to score, grab your head and lean back while whispering "no" softly.
The Wrong Call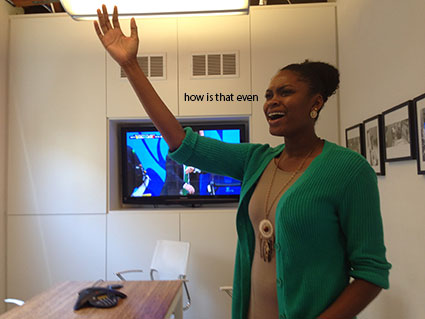 When the refs make an egregious error, appeal loudly to the screen while gesturing passionately. Be sure to argue your case thoroughly to show the ref on screen you see what he is doing (conspiring against your team) and you don't like it at all.
The Goal While You're In the Restroom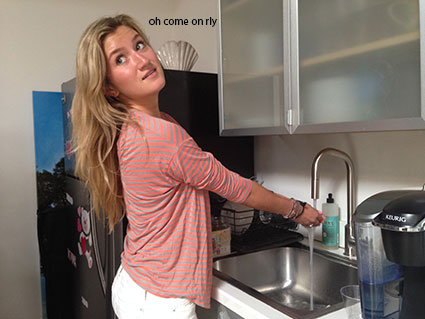 When you briefly step into the restroom, you're guaranteed to miss the most exciting/only goal of the game. Haha what were you thinking. Lean back as far as you can and hope the door swings open at the right instant.
The "Can't Watch"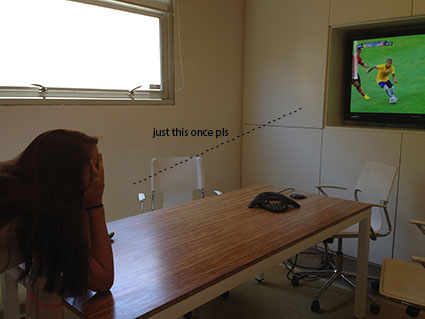 When you are overwhelmed by intensity and regret watching, create little "hand shutters" through which you can peek at the screen. This allows you to stop watching at any moment and also protects you from the bad feelings that sports inevitably bring.
The Actually Can't Watch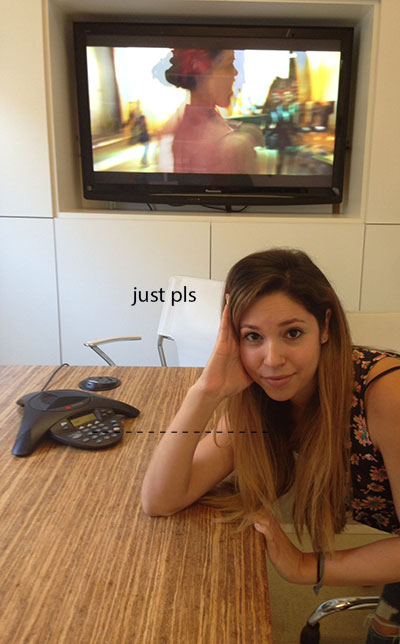 When the pressure exceeds your ability to "handle it," watch the events unfold simply by looking at the reaction of the spectators around you. This helps soften the blow. And if the result is good, you can always enjoy the replays.
The Abject Despair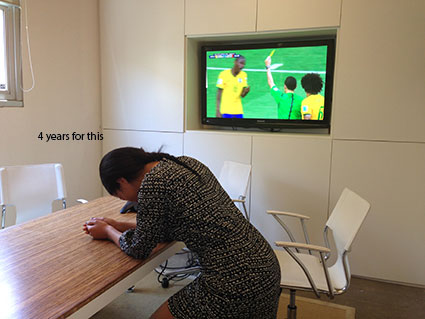 When all hope is gone, and life is darkness, and the outlook on the rest of your days on earth are bleak, you can only put both forearms on the table and look down. Until the next game starts.
The Kneel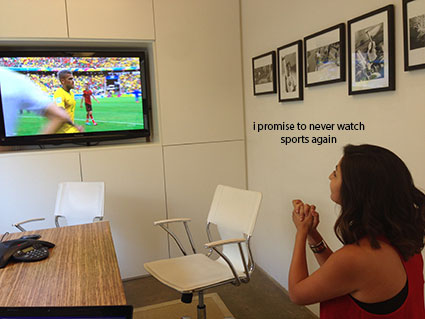 When your fervor for your team becomes too great to stand or sit, fall to the ground and become the 12th man your guys need. You can affect the outcome if you just believe.
Follow us @StantonCompany and send a TwitPic of your signature World Cup pose!
Posted on: June 17, 2014