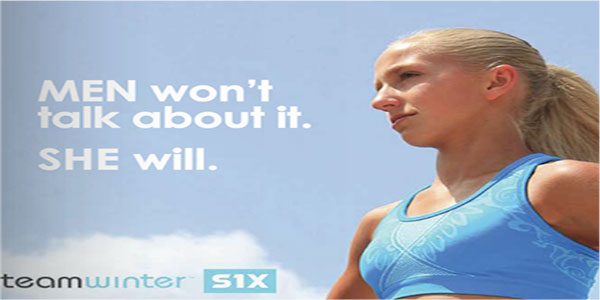 Winter Vinecki: Racing for the Cure
At Just Porter, we work every day to reinvent what a backpack can be. While we stay busy creating high quality backpacks and evolving the one for one model, we track other businesses and activists working to better the world. Winter Vinecki is an exceptional young social activist who stands out to us, making her this week's Face of the Future.
Winter Vinecki is successful both as an athlete and an activist. As an athlete, the 15-year-old is on her way to becoming one of America's greatest long-distance runners. After running her first triathlon at just 5 years old, Winter knew she had a passion for racing. In 2013, she became the youngest person to ever complete the Antarctica Marathon. At just 14 years old, the Michigan native had already completed a marathon on each of the 7 continents.
As if her résumé wasn't impressive enough, Winter's main athletic goal is to qualify for the 2018 Olympics as an aerial skier. Based on her track record, expect to see her represent Team USA in PyeongChang, South Korea.
At the age of 8, Winter got her first taste of activism when she ran a 10k to raise money for the fight against childhood obesity.
Not very long after, in May 2008, Winter received devastating news: her father, Michael, was diagnosed with an aggressive form of prostate cancer at just 40 years old. As a gifted athlete, Winter channeled her anger into determination. That's why she formed Team Winter.
Team Winter has made just as many strides in prostate cancer awareness and research as Winter has in her young, accomplished racing career. The nonprofit organization features a team of more than 200 athletes that contribute to fundraising efforts and has raised more than $400,000 to date.
While her father has since passed away, Winter continues to vindicate his death from the cancer that affects one in six men. Along with the team of athletes that works with her organization, Winter dedicates every race to her father and prostate cancer research. Winter sends all of her first place trophies and medals to people affected by prostate cancer as a way to show her support. Those affected by prostate cancer remain more important to her than any trophy.
As a guest speaker at a 2009 conference for more than 100 prostate cancer researchers, Winter vowed that in her lifetime she will make sure there is a "blue ribbon out there to match every pink ribbon."
Winter's continued efforts to spread awareness and fund research have earned her national recognition as an activist. She takes every opportunity she can to encourage others to make a difference, whether it means setting up booths at expos or giving motivational speeches at schools across the United States. She does all this while training year-round in Utah and excelling academically. Winter is an A-student in Stanford Univeristy's prestigious online high school, EPGY.
Winter's achievements over the past six years have earned her numerous awards that mean more than any racing victory. In 2011, women's golf legend Annika Sorenstam awarded Winter the Annika Inspiration Award at Billie Jean King's Annual Salute to Women Sports Gala.
"I hope I'm able to show others that if a 9-year-old girl from a rural town in northern Michigan can have an impact on the world, anyone can do the same," Winter said. "I challenge people to not only dream but to dream big!"
Source: Justporter.org
Posted on: June 19, 2014