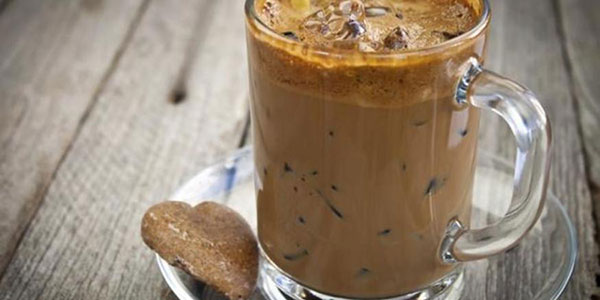 Let's Have Drinks
Hi Everyone –
I have some exciting news! I am in Los Angeles this week for an event with one of my favorite juicers, Juice Served Here. I was invited to be a part of one of their Locally Grown events and couldn't pass up the opportunity. Plus, I get to talk about my favorite subject, Ancient Grains! My talk on de-mystifying ancient grains will take the group through the different types of grains and their benefits along with how to incorporate them into juices and smoothies. Juice Served Here is a juicer after all.
If any of you are in Los Angeles and want to join in the event or sample my yummy Peanut Butter Chocolate Ancient Grains Smoothie and our latest Ancient Grain Pure Bars, please feel free to RSVP by clicking here. I always love meeting fellow moms and health enthusiasts that want to talk about the importance of organic eating and nutrition.
Hopefully, I will see you there, check out the details below.
– Veronica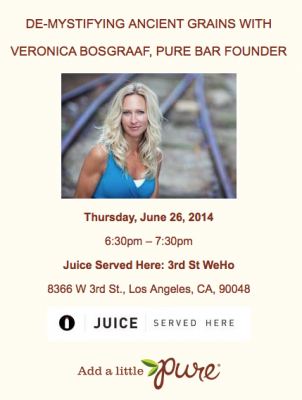 Posted on: June 26, 2014