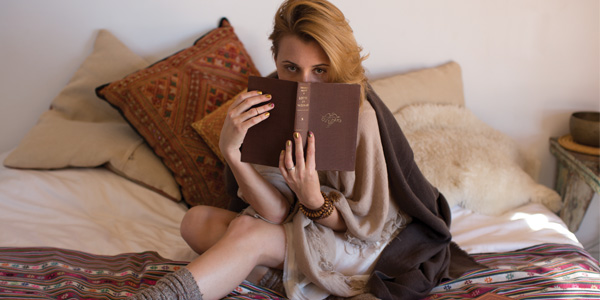 Mystical Summer
By Shel Pink, Founder of SpaRitual
How many times during the year do I remember saying to one or both of my kids "Let's discuss that later after you've finished your homework" or "I asked you four times already to brush your teeth", or "Hurry up we are going to be late to school." This is the unfortunate reality we all too often find ourselves engrossed in when we practice schedule overload. 
What I like most about summer is that we have the opportunity to slow down our pace. What then reveals itself is more quality time with family.  Freed from the frantic pace of the school year – must be on time to school, after school activities, and homework – we have more time to listen and accommodate each other's deepest needs.  I see the summer as a time to relax, reflect and recalibrate.  We run at such a hectic pace during the school year that in our "hurry up" mode we kind of miss out on the important stuff like taking time to connect in real conversation, through touch, and seeing with the heart.
When everything slowed down as soon as school ended I realized something I need to do more often – meeting my eight year old daughter in her imagination.  The other day I woke to find her dressed in a long sleeved black and white polka dot shirt tucked into a purple tutu.  She was rolling a small suitcase around the house and speaking into a hairbrush.  I ask, "Where are you going?" She replies, "On a trip to Mexico with my best friend. And I'm always late."  "Why are you late?" I ask.  "Because I always sleep in", and then she speaks into the hairbrush phone "I'm coming, I'm coming", and walks in the direction of the soon to be departing airplane.
To me this is where we find the miracles and the miraculous.  The underlying message – don't sleep in or you may miss your flight.  Wake up and join the world everyday in its imagination. Always unfolding. Always alive.
Something I'm meditating on this summer is how to remain a mystic who has lost her mind and sees with the heart and not shape shift back into a drill sergeant come September when school resumes.
Posted on: June 30, 2014