Summertime Stay Fit Secrets
To help kick-off the start of summer, S&Co asked our clients and friends to share how they take their workouts outdoors in the summer. Take a peek below to see all the summertime stay fit secrets!
My favorite summer workout is getting outdoors and going on a hike and then doing a short yoga flow to stretch my legs once I get to the top!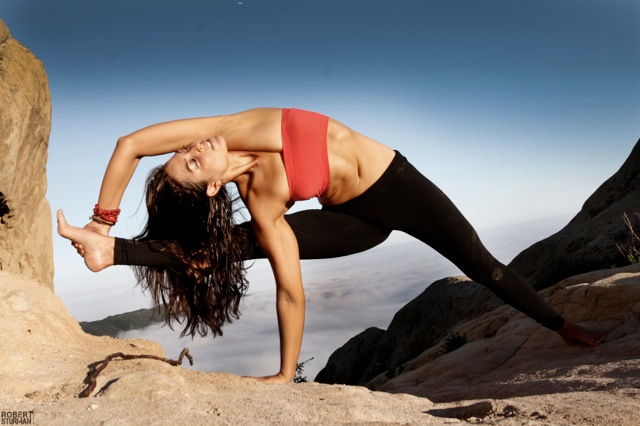 I love stand up paddle boarding as it's a fantastic way to practice my balance off the mat, soak up some sun and cool off at the same time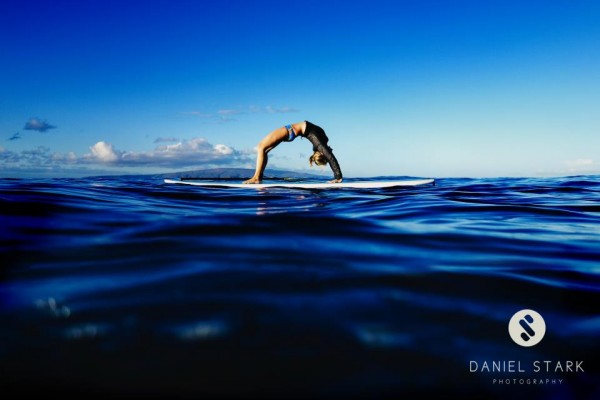 Veronica Bosgraaf, Founder of Pure
Good weather season is short here in Michigan so we have to take advantage of all the beautiful days we get. As soon as the weather gets nice, and way into the fall, we say goodbye to the gym and bring our workout outdoors. Lunges are a terrific way to keep your legs strong and looking good in short season. I like to go the length of my yard and back using 15 lb weights. I usually do 20 reps per leg and 3 sets.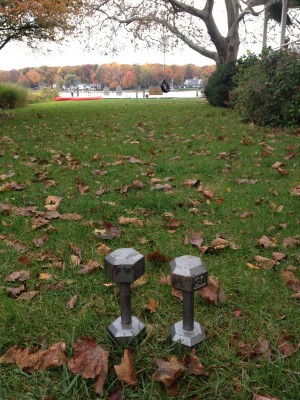 Whitney English, Host/Reporter of To Live and Diet in LA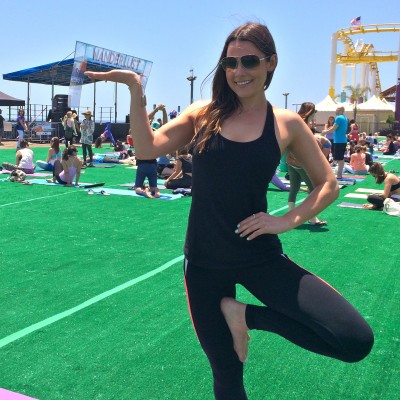 In the summer, I love getting my sweat on outside. Doing yoga in a park, on the beach, or at one of the many outdoor festivals held in the summertime is a great way to stay fit, and enjoy the amazing weather. There's nothing better than doing sun salutations to the actual sun. Just don't forget to wear sunscreen!
Water sports are the only way to go in the summertime. Whether it's swimming, wakeboarding, waterskiing, paddle boarding or surfing the water, it's the only way to get fit and stay cool at the same time.
I love getting a crew of friends together to do any sort of outdoor activity. Whether it be skateboarding, a pick-up game of soccer or walking through a game of golf, I like to beat the heat by sweating in it. Advisory warning: bring water.
Nicole Branagh, Olympic Volleyball Player
Summer is about being outside. Grab friends and a volleyball and hit the beach! There are nets all over the beach and you can get a good workout and have fun!
K'era Morgan, Founder of Ink & Taylor
Living in Southern California definitely has it advantages and for someone like me that enjoys the rush of a good workout having the opportunity to train outdoors 365 days a year is a huge plus. Running, trekking, surfing and practicing yoga are all the ways I take my fitness routine outdoors but over the last two years I've fallen in love with the Polynesian sport of outrigger canoe racing. At least three days a week you can find me training or competing with my club, the Marina del Rey Outrigger Canoe Club, in our 6-man outriggers out on the open ocean. We log anywhere from 6-15 miles while training and average 13 – 20 miles for Ironman and long distance races.
The sport demands full body and mind engagement. We use the large muscles of our body to propel the boat through the water, against currents and over waves. We use our lattissimus dorsi, we twist from our waste (great for the muffin top) and push off of our feet for leverage and power resulting in a full body workout that is also a supreme aerobic workout.
The best part is the connection with nature. We are regularly joined by dolphins and seals. There are the rare shark and whale sightings too. But study and connect with the ocean, riding waves and adjusting our stroke or line, allowing us to work with the sea.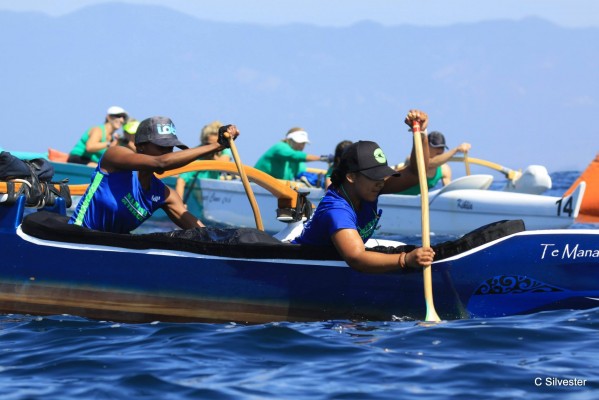 Rebecca Reinbold, PR + Marketing Consultant
"I like to take my workout to the ocean! Paddleboarding is a full body workout and really great for balance, stability and the core. It doesn't feel like a workout either because it's so fun!"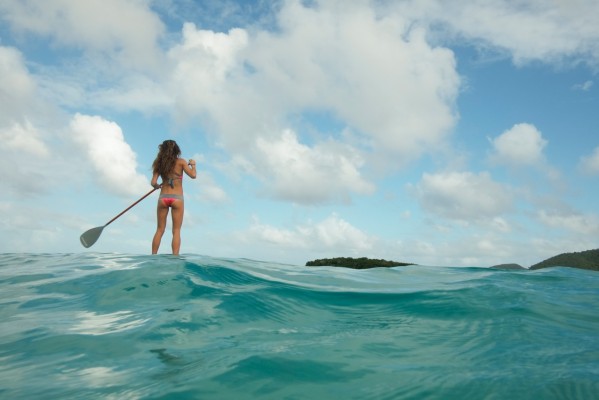 Amanda Martinez, S&Co Social Media/Editorial Coordinator
Although I'm a little spoiled living in Southern California all year round with the weather, I still love heading outside for a hike in the summer. It's the best activity to take friends on when they come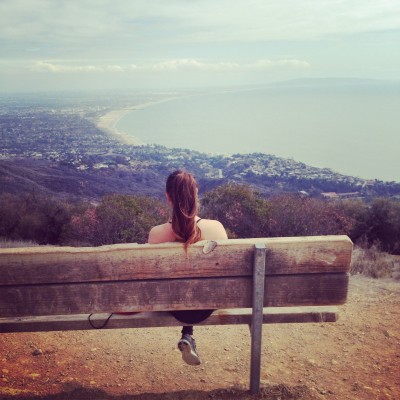 Dana Burke, S&Co PR Account Executive
Nothing beats getting your sweat on outside – I love exploring new hiking trails because it doesn't even feel like a workout!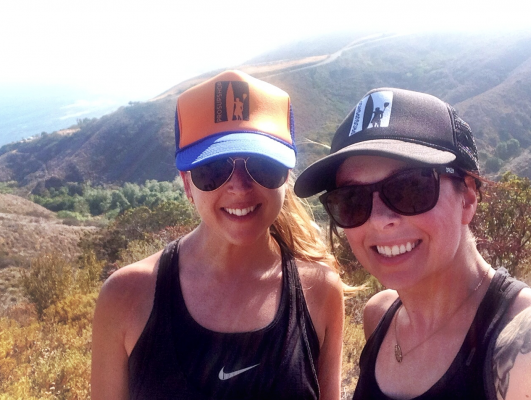 Denege Prudhomme, S&Co Athlete PR & Marketing
Living in Southern California, our fitness routine options are limitless, given our accommodating landscape of beaches, metropolis and mountains. With a vast network of hiking trails and staircases as well as the ocean and beach at our finger tips, the most popular gym in Los Angeles really is the city itself.
My favorite outdoor activity during the summer is the Santa Monica stairs. If there is one way to sculpt your lower body, strengthen legs and suffer a mean cardio workout, it's climbing step-by-step to the top while wearing a resistance band, then reversing direction and repeat. Next, climb the stairs side ways up, keeping in a squatting position and repeat on the way down. Finally, walk the stairs to stretch you muscles. Recommended time, 45 minutes.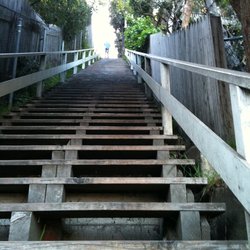 Posted on: June 30, 2014