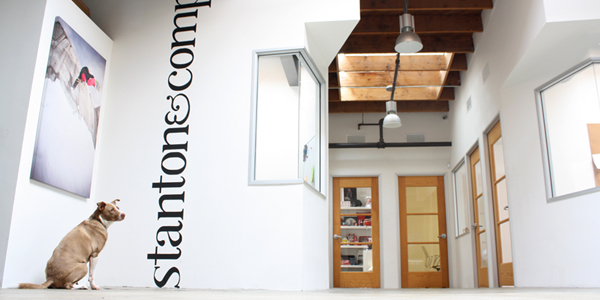 A Summer Farewell From S&Co's Summer Interns
By Dani Baez
When I had first entered the office of Stanton & Company as an internship first-timer I knew that I had nothing to be worried about. I was following in the footsteps of a friend of mine and she had comforted me that the experience would be everything I wanted and more. She was so right.
This office not only has incredibly zen décor with its white walls and high ceilings, but the people who work here have made it worth working over my last summer of college. On my first day I started with two other interns and then three more joined us at staggering times about a month later. Over this summer we all got to work on some fun projects, boring projects, and even some interesting ones. One of my favorite moments may have been when I dragged the rest of the interns into being photographed for one of our blogs posts. They hated it, but I loved it. We worked together and we worked alone but no matter what, everyday was full of a lot of work along with some good laughs. Now there are only four of us left and after I'm gone the rest will slowly be going their separate ways too.
I posed a question at our little intern table and asked everyone what their favorite part about working here was.
Jessica said she loved "the atmosphere of the place. It's very chill." We all couldn't agree more. For a good work environment, S&Co. is the best of the best.
Lindsay had never had an internship in PR, like me, and she really liked being able to get real work experience in this field. Working full-time (at least full-time in "intern time") also gave us a great idea of what it was actually like to be sort of in the real world. It's a big eye-opener.
Finally, Nicole said, "I was really nice, at least for me, because it was my first internship and to be able to be in a small setting where everyone is willing to work with you and help you out, it is so much easier for you to learn what you want to learn."
We all agreed that Nicole had said it best. Working with people who are just as eager to teach you as you are learn makes the whole experience better than you can imagine. I'm thankful to have been given this opportunity and to have met so many great people who have taught me so much.
I wouldn't trade my time here for anything! Who need needs summer when you have Pure Bars and Perky Jerky?
Posted on: July 31, 2014