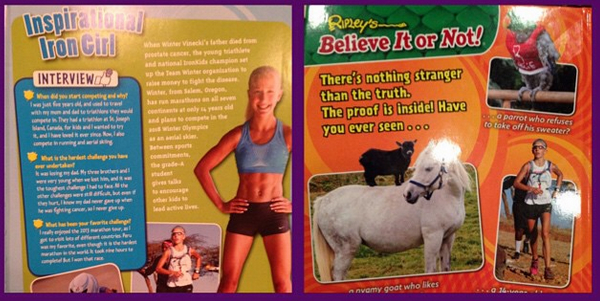 Believe It or Not: Winter Vinecki is Featured in Ripley's!
The 2015 Special Edition of Ripley's Believe It or Not has hit the shelves and Winter Vinecki is featured not only in an interview, but on the table of contents and back cover as well!
Be sure to pick up your copy today. And if you decide to purchase via Amazon, why not support Team Winter while you're at it by shopping though Amazon Smile? Just select Team Winter at the prompt and .05% of all purchases will be donated to the organization!
Posted on: October 14, 2014