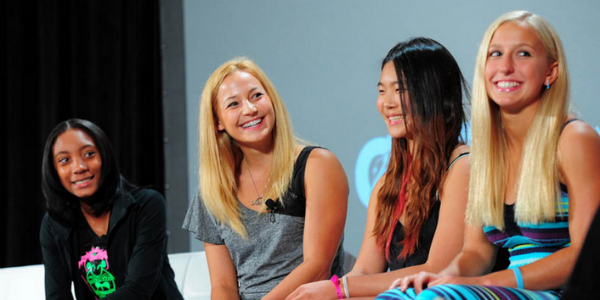 A Brief Look Back on the 2014 espnW: Women + Sports Summit
After months of planning and preparation, another espnW Summit has come and gone. Yet while the days flew by, the keynotes, panel discussions and various continuing conversations left attendees incredibly inspired and energized about the future of women in the world of sports.
We've collected some of our favorite coverage of the event below – enjoy!
espnW.com posted a super photo gallery that does a great job of capturing it all in just 19 photos.
Transworld Business gave a nice recap of Day 3, including Maria Shriver's keynote and the "Voices of the Future" panel, featuring Sasha DiGiulian and Winter Vinecki.
The three recipients of the 2014 Toyota Everyday Hero Awards inspired all in attendance with their deep dedication and contributions to women and sports. Here they talk about their own inspiration and what it means to them to be an Everyday Hero.
Sarah Robb O'Hagan delivered an insightful keynote, and gave tips for living a "high-performance life" – check out some tips and a video clip from her presentation here.
Hilary Knight spent time discussing how her success on the ice has helped boost her confidence off it.

Posted on: October 16, 2014