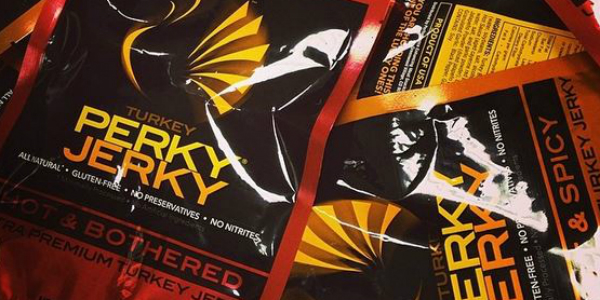 Turkey Perky Jerky Featured on This Fit Chick
Perky Jerky was featured over on This Fit Chick recently. Here's what Carrie had to say about their turkey jerky line:
My goodness, this jerky is EXTREMELY moist and flavorful! Sometimes you get jerky that's super dried out and hard to chew, but Perky Jerky is so soft- it just melts in your mouth! I also love how they use NO Nitrates, preservatives and MSG. A truly healthy, filling and protein packed snack! I decided to incorporate it into my meals as my main protein source…
…It's pretty dang hard to say which ones are the best because they are all incredibly delicious, but if I had to rank the flavors in order, it would be as follows:
#1 Sweet and Spicy (I love a little spice, but I have a huge sweet tooth- this flavor hits both!)
#2 Original (Can't go wrong with that classic jerky taste!)
#3 Teriyaki
#4 Hot and Bothered (This one is a little too spicy for me, but I am a wimp… if you are into spicy things, this flavor would be perfect for you!)
Click on through to see how Carrie is incorporating turkey Perky Jerky into her daily diet.
Posted on: October 27, 2014