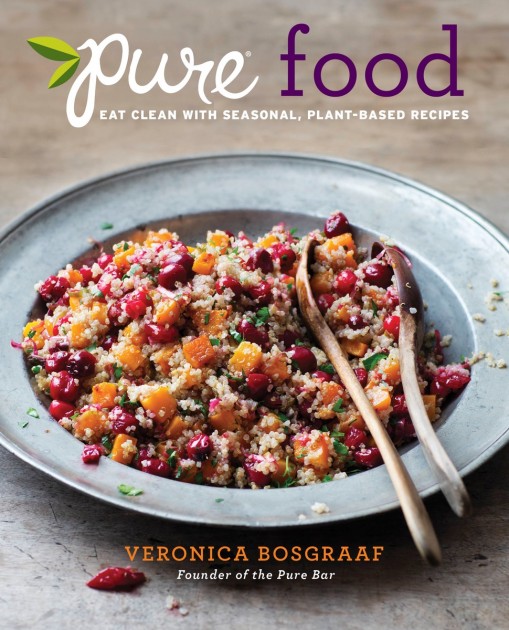 Veronica Bosgraaf's Cookbook "Pure Food" Available for Pre-Sale
At Stanton & Company, we love to help everyone eat healthy. Just in time for Thanksgiving, our very own Veronica Bosgraaf's new cookbook Pure Food is available for pre-sale. Looking for a good Thanksgiving vegetarian recipe? Check out Veronica's Asparagus with Turmeric-spiced almonds – available in Pure Food. Click here to see recipe and order now!
A busy mother who was seeking solutions for healthy, organic snacks for her kids, Veronica Bosgraaf decided to make one herself, the Pure Bar. Now nationally available, the bar kick-started a nutrition overhaul in Veronica's home with clean foods and a simple way of cooking, replacing anything overly-processed and loaded with sugar.
Organized by month to highlight seasonal produce, Pure Food share's Veronica's easy vegetarian recipes, many of which are also vegan and gluten-free.
With eighteen color photographs and tips for cleaning your kitchen and lifestyle – from drying your own herbs to eliminating chemical cleaners – Pure Food is the ultimate resource for living a healthy life.
Posted on: November 21, 2014