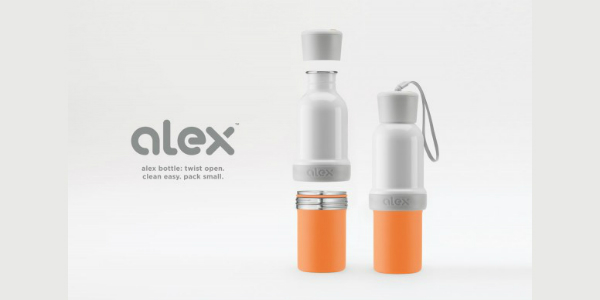 ALEX Bottle Kickstarter Campaign Funded
They say that all good things must come to an end.  But in this case, while Gretchen Bleiler and Chris Hotell's  ALEX Bottle Kickstarter campaign has come to an end, the good continues on.
Having raised a total of $184,587 from 3,525 total backers, the ALEX Bottle project has been fully funded.  Throughout the process, there were four additional "stretch goals" added ($55k, $70k, $150k & $175k).  With each of the stretch goals reached, backers unlocked four new colorway options (Olive/Black, White/Burgundy, Glow In The Freakin' Dark, and "Huckleberry Blue."  Production is set to begin and backers can anticipate a delivery date of March 2015 for their pledge rewards.
Posted on: December 4, 2014