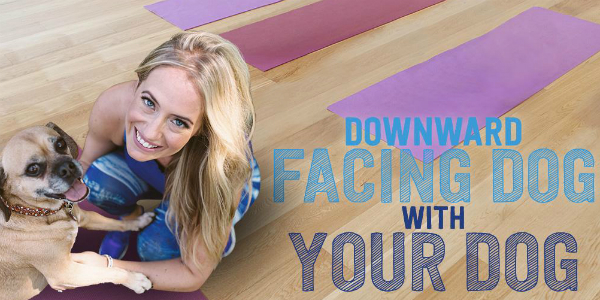 Do Downward Facing Dog With Your Dog (and Kathryn Budig)
The Epic Experience Gift Guide by PayPal:
Seal your spot on the Nice List and bid to win one-of-a-kind gift experiences to benefit charity.
How flexible is your dog? International yoga instructor and author Kathryn Budig wants to find out, by giving you the chance to do yoga in a wacky new way… with your dog.
If you win, PayPal will fly you out for a weekend in Charleston, SC, where you'll get to experience a private, pet friendly yoga session with Kathryn, before dining out at one of Kathryn's favorite Charleston restaurants. And the best part is, it's all to benefit the charity 2nd Chance 4 Pets. Because, sure, your dog might already be a pro at "napping pose," but we think it's due time for some formal lessons.
Posted on: December 10, 2014