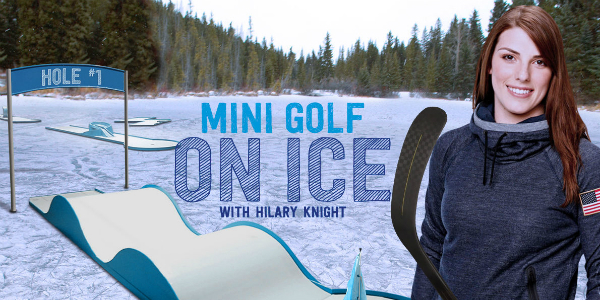 Mini Golf on Ice… With Hilary Knight!
The Epic Experience Gift Guide by PayPal:
Seal your spot on the Nice List and bid to win one-of-a-kind gift experiences to benefit charity.
World champion hockey player Hilary Knight wants to take you and two friends out for a night of mini golf like you've never played it before – on ice. Join Hilary at an outdoor ice rink in Boston for 18 holes of mini golf with sticks instead of putters, pucks instead of balls, and skates instead of shoes, all to benefit Hilary's charity of choice, the Women's Sports Foundation. Don't worry though, there will still be a mini windmill.
Click here to bid at the PayPal Epic Experience Gift Guide Web Site.
Posted on: December 10, 2014