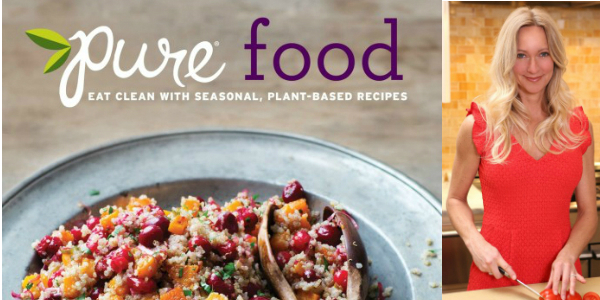 Veronica Bosgraaf Releases Pure Food Cookbook
Pure Bar founder Veronica Bosgraaf today released her cookbook – Pure Food.
Veronica writes, "I have always been passionate about feeding my family the best foods, but as a busy working mom with three kids, cooking can be overwhelming. I know that fast food and frozen options are not the solution. I wrote Pure Food to inspire people to get back in the kitchen. Cooking doesn't have to be hard or time-consuming. It can be simple, therapeutic and rewarding too!"
See Veronica's appearance on Hallmark's "Home & Family" below and order your own copy of the book here.
Posted on: February 17, 2015