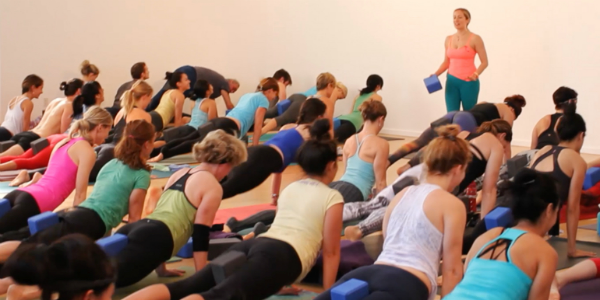 5 Fun Things to Do With Your Mum
Thursday, February 26, 2015, AustralianWomensWeekly.com.au
You don't need a Hallmark holiday to enjoy some family time. Here's our list of things to do with mum that won't end in arguments about politics or questionable parenting tips.
1. Dust off your gym gear and salute the sun together at a local yoga class. And don't fret if you can't find a class nearby. All you'll need is a yoga mat and a laptop to log on to Yoga Glo. You can enjoy attempting the downward dog in the comfort of your own home with their online classes. Namaste.
2. If you think it's time she deserves a makeup makeover, take her to David Jones this month for more than a complimentary touch up. Napoleon Perdis will be touring Australia with his wife and mother, teaching women, young and old, all the tricks of the trade.
3. Do some good and volunteer together. Whether it's pouring soup at your local food kitchen, or visiting a nearby nursing home, there's no better- more bonding- activity than making someone else's day.
4. Forget catch ups over tea and cake at the coffee shop. Spend the afternoon as a domestic duo and attempt The Weekly's fabulous chocolate tart with walnut praline. Just remember two is company and three's a crowd, so don't let too many cooks in the kitchen.
5. And if none of the above take your fancy, there's always the cinemas. Maybe just leave Fifty Shades of Grey off the possible viewing list. That's bound to end in questionable parenting tips.
Posted on: February 26, 2015