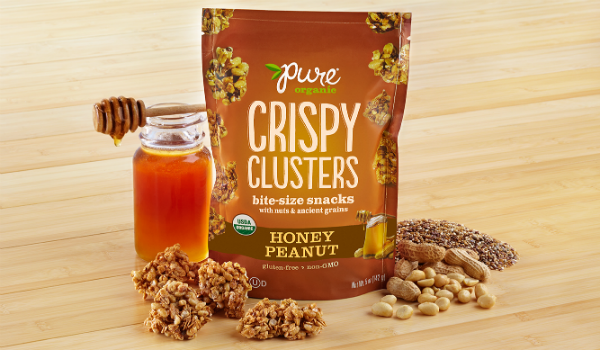 14 Best "Clean" Packaged Snacks
Originally Appeared: EatThis! Supermarkets; March 9, 2015
Eating "clean" has been growing in popularity as of late—and with good reason!
Instead of solely honing in on calorie-counts, followers of this trending diet make it a priority to consume wholesome foods in their natural state, or as close to their natural form as possible. While this approach to healthy eating may sound appealing, our modern world—predominantly filled with highly processed fare—makes it a challenging diet to follow. And although fresh produce, whole grains, lean proteins and healthy fats make for clean mini-meals, they aren't always the easiest foods to eat on the run or store in a desk drawer. But that doesn't mean snack time has to be a challenge. There are plenty of portable, non-perishable snacks that haven't been ultra-processed or doused with chemicals and artificial junk—you just need to know what to look for!
To make our exclusive Eat This, Not That!-approved "Clean" Packaged Snack list, each treat had to meet all of our criteria: no more than 250 calories, less than 12 grams of sugar per serving and no high fructose corn syrup, hydrogenated oils or artificial dyes. Next time you go to the grocery store, don't get overwhelmed and settle for junky snacks you'd rather not be eating—just use this list as your guide. Shopping for clean eats has never been easier!
PURE ORGANIC HONEY PEANUT CRISPY CLUSTERS
With hints of both sweet and salty, this organic, gluten-free snack hits the spot no matter what you're craving. Not to mention, we love that these clusters are made from a combination of mostly ancient grains and peanuts, with just a touch of honey for sweetness.
To read the full story, click through to EatThis.com.
Posted on: March 9, 2015