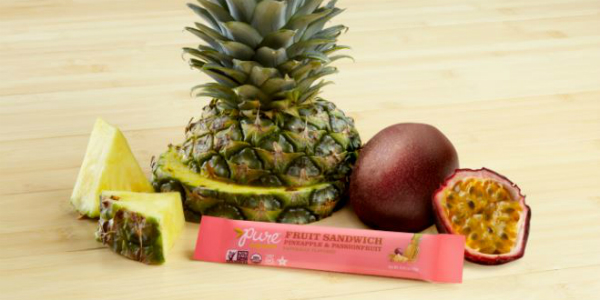 15 Best Low-Sugar Snacks for Weight Loss
While regularly indulging in giant sundaes, rich chocolates and colossal cookies won't help the scale tip in your favor, sweet snacking can have a place in anyone's healthy eating plan. The trouble is, when it comes to sugar, most Americans tend to go overboard-really overboard.
According to the World Health Organization we're only supposed to eat 50 grams of sugar a day for optimal health. The average American takes in nearly four times that-three pounds worth each week. To help you stay within the guidelines-but still indulge-Eat This, Not That! has rounded up the 15 tastiest snacks that all have less than 20 percent (or 10 grams) of your daily allotment of sugar and less than 250 calories per serving. Start munching and let the weight loss begin!
PURE ORGANIC FRUIT & VEGGIE STRIPS
Think of these as healthy Fruit Roll-Ups for grown ups. The best part? This sweet fruit leather is made from actual apples, pumpkins and strawberries, and doesn't contain any artificial sweeteners or preservatives.
To reach the full story, click through to EatThis.com
Posted on: March 19, 2015