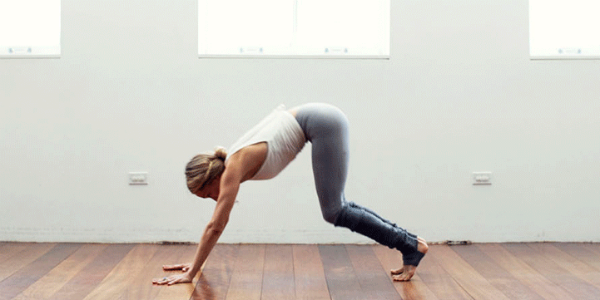 The Broke Girls' Guide to Working Out
6 BUDGET FITNESS OPTIONS; BECAUSE NOT ALL OF US HAVE TRACY ANDERSON ON SPEED DIAL
We can think of a lot of reasons why we won't make it to the gym this week.
For one, it's just too nice out (the snow has finally melted, guys!); we have about two weeks worth of laundry beckoning us (it's as valid an excuse as any, right?); a spontaneous-yet-extremely-mild case of nausea – likely just a bout of gymtimidation nerves. Hands up emoji if you feel us!
Aside from all the aforementioned excuses, there is an unwavering one on our minds: budget. The struggle is real, guys-for most of us, a regular personal trainer isn't really in our fiscal plan. But we're nothing if not resourceful-and as if we'd let our very responsible and adult financial foresight come between us and breaking a little sweat. And since we're all for doing our research, we found a whole slew of rent-friendly fitness options for the not-so-financially-inclined.
YOGAGLO
You know that Netflix addiction you've been nurturing for some time now? Yeah, that one. Well, you may just form a similar relationship with Yogaglo, the seriously awesome on-demand streaming for all your Vinyasa needs. We mean, the fact that no one has to witness our awkward first attempts at body contortions, we might actually master the crow. Oh, and if meditation is something you've been meaning to try, there are tons of guided classes.
PRICE TAG: $18/month
Posted on: March 24, 2015