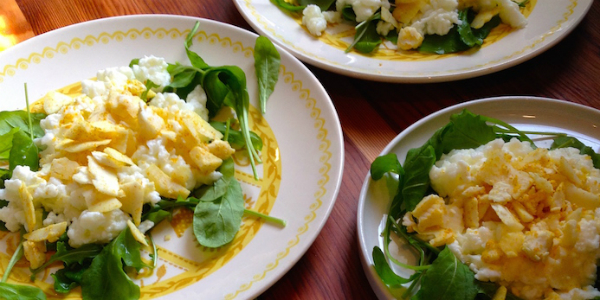 3 Breakfast Recipes That Pack Your Morning With Protein
Veronica Bosgraaf first earned healthy living cred for Pure, her line of super-clean nutrition bars, but lately, she's proving that she's also a visionary when it comes to less-portable meals.
In fact, she just released her first book, Pure Food: Eat Clean with Seasonal, Plant-Based Recipes, which is loaded with 120 recipes broken down by month, so you can easily shop what's freshest at your farmers market.
These high-protein breakfast recipes come from Bosgraaf's March and April menus. We zeroed in on them because they'll fill you up and give you energy for everything from your early morning conference call to your evening spin class-and start your day deliciously.
"These are some of my go-to breakfasts when I feel like I want to add a little extra protein into my diet," says the author.
Serve them for brunch with friends, or whip one up to fuel for a demanding day. –Molly Gallagher
Click through for the delicious recipes.
Posted on: April 3, 2015