Women's Pro League Offering Pay Signs Its First Player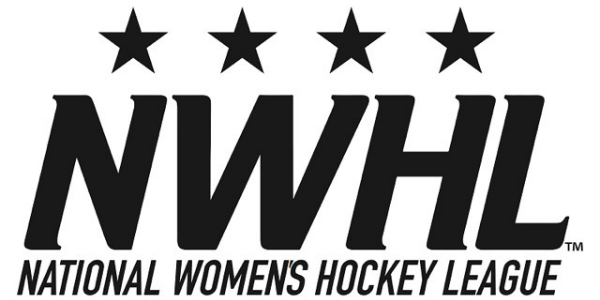 By Seth Berkman | June 11, 2015
Janine Weber became the first player to join the newly formed National Women's Hockey League on Thursday, signing a free-agent contract with the New York Riveters.
Weber recently competed in the Canadian Women's Hockey League, which for the last eight years has been the only high-level professional women's league in North America.
In March, during the C.W.H.L. final, Weber scored the winning goal for the Boston Blades.
Weber said she had immediate interest when the N.W.H.L. formed shortly after the end of the C.W.H.L. season. The new league, which will have teams in New York, Buffalo, Connecticut and Boston, will provide players a salary, while the C.W.H.L. does not.
N.W.H.L. players will also not have to purchase their own equipment. After Weber scored her championship-winning goal, she was asked to donate the stick to the Hockey Hall of Fame. She was initially hesitant because it was her only stick on hand.
Weber said "the fact that the N.W.H.L. pays its players" tilted her decision. An Austrian citizen, Weber, 23, will have to apply for a visa to work in the United States. N.W.H.L. Commissioner and Riveters General Manager Dani Rylan said players in that situation would have the help of an immigration lawyer sought out by the league.
"We want the best players from around the world to compete in the N.W.H.L.," Rylan said.
Weber signed a one-year contract, although financial terms were not disclosed. With team owners subject to a $270,000 salary cap and 18-player rosters, the average pay for a player would be $15,000. After previously living in Providence, where she went to college, Weber will probably have to relocate to New York to play for the Riveters, who, Rylan said, recently signed an agreement to play at the Aviator Sports and Events Center in Brooklyn.
"I'm obviously a little worried, but I think I'm more excited than that," Weber said about the cost of living in New York.
The next few months should be a scramble between the two leagues to sign the world's top players. Earlier this month, Marie-Philip Poulin, a two-time Olympic gold medal winner for Canada, registered for the 2015 C.W.H.L. draft, which is Aug. 23. The N.W.H.L.'s inaugural draft is June 20.
In April, Hilary Knight, an American Olympian who played for the Blades last season, attended the N.W.H.L.'s launch party and noted her excitement over the formation of a new league that would offer salaries.
"I think there's going to be a huge wave after this," Rylan said. "I expect future signings to come in bunches."
The N.W.H.L. begins its first season on Oct. 17.
Click here for the original link.
Posted on: June 11, 2015