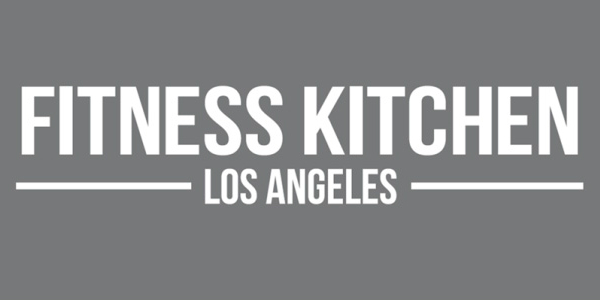 Fitness Kitchen LA Launches New Website
Los Angeles, CA –September 8, 2015: Fitness Kitchen LA, a heathy meal delivery service available in the Southern California area, announces official brand relaunch including an updated meal program with à la carte options, a soon to come vegetarian plan and an updated user friendly website.
The delicious and nutritious chef-prepared delivery service offers a variety of plans to choose from.  Based on a users' health and fitness goals, options include the newly renamed base plans: Trim, Maintain and Train. These plans all include four meals per day which vary in portion to accommodate the specific plan.
Additionally, Fitness Kitchen LA now also offers an à la carte menu as well as the new and improved VIP custom program. The à la carte option offers users the opportunity to pick and choose which meals they would like delivered to them. A majority of the à la carte options are also available for purchase at various Earthbar locations in Los Angeles as well as at Body Energy Club in Hollywood. The new VIP Custom option gives members a more tailored plan based on their own personal needs, ideal for those with any dietary restrictions.
All menu items from Fitness Kitchen LA are specially created and prepared by nutritional consultant Tom Nelson and the culinary artistry of Chef Marieno Iorieo. Together, Chef Marieno and Tom Nelson create delicious meals that combine lean proteins, complex carbohydrates, healthy fats, ample portions of vegetables and fresh fruit to reach the health and fitness goals of each meal plan. Fitness Kitchen LA works exclusively with the freshest local, high quality ingredients in Southern California. These ingredients are featured in savory menu items that may include: Pumpkin Protein Pancakes with Coconut Butter Cream & Sautéed Apples. Turkey with Arugula, Cherry Tomatoes & Asparagus with Sesame-Orange Vinaigrette, and Grilled Top Sirloin with Walnut "Cream" Sauce & Roasted Vegetables.
"We are excited to offer our new, and existing customers with a brand new Fitness Kitchen LA experience. In addition to our site getting a makeover, we have updated our meal plans and now offer an à la carte option. Our new site's layout is more efficient and will make finding meal plans, menu items, and other information even easier," says Tom Aaron, co-founder of Fitness Kitchen LA.
The new Fitness Kitchen LA website makes finding meal plans, menus and delivery information more accessible. Members will also be able to create their own user profiles with the ability to update their account, make payment changes, or include special instructions with one click of the mouse.
For information on carrying Fitness Kitchen LA's delicious and nutritious grab-and-go menu at your retail location please contact info@fitnesskitchenLA.com.
For more information about Fitness Kitchen LA, visit FitnessKitchenLA.com, Like Fitness Kitchen LA on Facebook, follow @FitnessKitchenLA on Instagram and @FitKitchenLA on Twitter,
For media requests please contact Alyssa van Hinte at Stanton & Company at Alyssa@stanton-company.com.
###
About Fitness Kitchen LA:
Fitness Kitchen LA delivers delicious, nutritious chef-prepared cuisine, including custom meal plans, and à la carte options, and catering services. The expert team at Fitness Kitchen LA combines their knowledge of nutrition, fitness and gourmet cuisine to create the most nutritious meals to support a variety of wellness goals.
Posted on: September 9, 2015