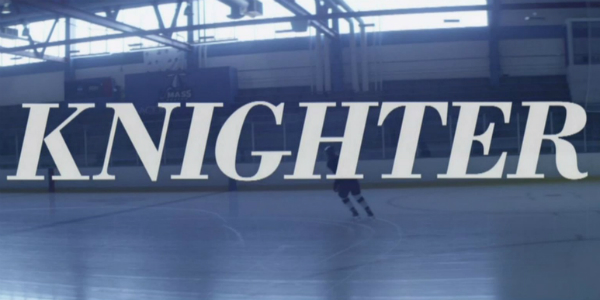 espnW Premieres "KNIGHTER" as Part of espnW Originals: What Makes Us
October 13, 2015
This summer, espnW launched a new original series, What Makes Us, comprised of five documentary shorts featuring some of the world's greatest female athletes and their journeys to become sports icons. The series is produced in collaboration with the sibling directing team, the Mundo Sisters, who previously directed the popular espnW Original Nine for IX Short: Rowdy Ronda Rousey.
Co-director Rena Mundo Croshere added, "What Makes Us is a series about heroes and underdogs, about struggle and triumph. We wanted to portray these amazing female athletes in an epic and cinematic way because we believe that how we depict women in media influences what women believe is possible for themselves."
The first three films of the series focused on soccer sensations Sydney Leroux "SYD," Megan Rapinoe "PINOE" and Veronica Boquete "VERO" and the fourth film on professional surfer Carissa Moore "RISS." The series will conclude Thursday, October 15th with two-time Olympic silver medalist Hilary Knight's film "KNIGHTER" at 9am PST/Noon EST on espnW.com. The five competitors highlighted in this groundbreaking series are changing the perception of what young women can do and, in the process, are becoming modern day heroines.
"There is a fire that drives the greatest athletes from within," said Alison Overholt, editor-in- chief, espnW. "Discovering and sharing the stories of where that drive originates – what experiences have forged these women into the champions they are today – is the beauty of the series."
Knight's film is an intimate portrait that illustrates how the five-time world champion's journey began, the struggles she overcame to achieve her dreams and the way she hopes to inspire the next generation of athletes.
"I am honored to be a part of this amazing series with espnW. It's truly humbling to be able to share a part of my story with fans and people worldwide and share similar experiences with my teammates," said Knight. "I am so lucky to be able to love what I do and fight for a sport alongside my teammates and many other talented and brilliant female athletes. This is only the beginning for women in sports."
To view "Knighter", click through to espnW.
Posted on: October 19, 2015