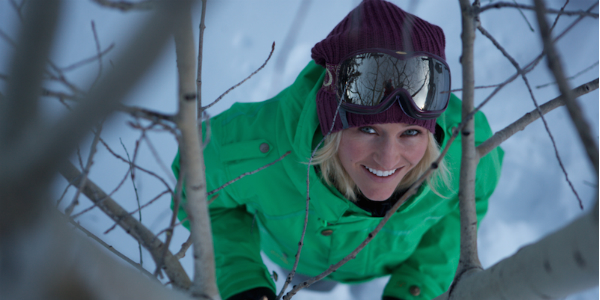 Snowboarders to Shred D.C. in Climate Pitch
Originally Appeared: Bloomberg BNA, October 19, 2015
By, Catherine Traywick
Ever the stomping ground of the rich and powerful, posh ski towns are a fundraising mecca for politicians. But as snow pack declines, threatening tourism dollars in places such as Aspen and Vail, ski resorts are looking to leverage their access to Washington's elite.
Lawmakers who hit the slopes this year won't be able to avoid talking about climate change, as ski areas across the West are instructing their lift operators and patrols to discuss it with guests. And this week they're bringing that message to Washington, as professional snowboarders, industry executives and sports retailers will take to Capitol Hill to urge Republican senators such as Cory Gardner of Colorado and Mike Lee of Utah to back President Barack Obama's climate agenda.
"Snow is currency to us," said Chris Steinkamp, executive director of Protect Our Winters, a climate action group started by big mountain snowboarder Jeremy Jones. "We are the heads of businesses that depend on consistent winters and consistent seasons. The Clean Power Plan is a huge step forward in addressing that."
The power plan, the centerpiece of Obama's climate plan, was released by the Environmental Protection Agency in August. It calls on states to cut their power-sector carbon pollution 32 percent by 2030. Recreation groups insist it's key to ensuring that mountain economies thrive—and protecting a $66 billion snow sports industry.
To be sure, the winter sports crowd is facing a slick, mogul-filled slope. They're up against the U.S. Chamber of Commerce, the capital's biggest spending lobbying organization, which argues the plan will be bad for business. And Republican majorities in both houses of Congress are angling to block the EPA's plans. On Oct. 20, Senate Republicans are gearing up to grill State Department climate envoy Todd Stern about the administration's plans for a global climate negotiation at a hearing by a subcommittee of the Senate Foreign Relations Committee. And on Oct. 22, House Energy and Commerce Committee will probe whether the EPA carbon rules can hold up in court.
The ski delegation, which includes Olympic Silver Medalist Gretchen Bleiler and representatives from Burton Snowboards and New Belgium Brewery, arrive in Washington on Oct. 21. They have meetings scheduled with Gardner, whose home state of Colorado boasts 21 percent of the national share of overnight ski trips. For Lee and fellow Utah Republican Orrin Hatch, their home state of Utah gets $1.2 billion in revenue from the skiing industry.
The Obama administration is betting that a combination of buzz and social media will help. The White House climate team and EPA Administrator Gina McCarthy are holding a special briefing for the group. Last winter, McCarthy attended the X-Games in Aspen and, along with half-pipe snowboarder Bleiler, co-wrote an op-ed for Powder Magazine touting Obama's climate agenda.
"It's kind of cool the reach we have," Leven said. "Right now if each of us got on Twitter we could hit a million people just like that."
Some communities are taking a more direct approach—taking advantage of their access to politicians during the season ski.
The New York Times reported that, last winter, a half dozen Republican congressmen gathered in Vail for a ski getaway with lobbyists and donors. During the last presidential race, Mitt Romney raked in $2.5 million dollars at a single event in Aspen, according to the Aspen Daily News. And that's just the tip of the iceberg, said Auden Schendler, the vice president of sustainability at Aspen Skiing Company, which owns four mountain resorts in the swanky ski town. "Who doesn't fundraise here?" he said. "Everybody does."
This winter, Aspen Skiing Company plans to make it very difficult for those VIP visitors to avoid the issue at hand. All 3,600 employees at its four mountain resorts are being trained to talk to guests about climate science. Their uniforms will now feature the POW logo, and they're adding to their signs a chart depicting changes in carbon dioxide levels.
"It's weird, it's wonky—we're putting it on our chairlifts," said Schendler. He anticipates that there will be some resistance to the company's message. "Our customers tend to be influential, often wealthy, often powerful," he said. "We needed Aspen to become a political lever."
Meanwhile, on the other side of the Rockies, 14 resorts marching under the banner of Ski Utah sent a letter to Republican Gov. Gary Herbert urging him to fully comply with the EPA's carbon rules. Shortly thereafter, Herbert confirmed that the Utah Department of Environmental Quality is working on developing a state compliance plan—but that doesn't mean the fight is over.
Utah is one of 16 states that requested a stay of the rule, and Herbert has concerns about the rule's legality, according to Alan Matheson, executive director of the state's Environmental Quality Department. "The governor works closely with the ski industry and recognizes it's an important part of our economy and quality of life here," Matheson said.
Nevertheless, "he will continue to pursue legal options."
Click through to read the original story at BNA.com.
Posted on: October 19, 2015