U.S. Women's Hockey Star Hilary Knight Visits Special Olympics and Chobani Plant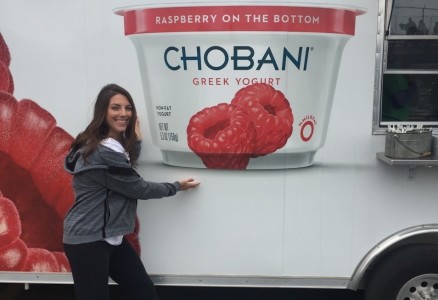 On June 10, two-time Olympic silver medalist and Idaho native, Hilary Knight spent some time back in her home state with Chobani and the Special Olympics Idaho. Hilary visited the Chobani plant in Twin Falls to meet and thank the men and women who make Team USA's Greek yogurt products. Hundreds of Chobani workers lined the hallway in the world's largest yogurt manufacturing facility and cheered on Hilary as part of their Team Chobani roster.
Hilary spent time with employees and shared with them how much their efforts help fuel her body and performance as a world-class athlete.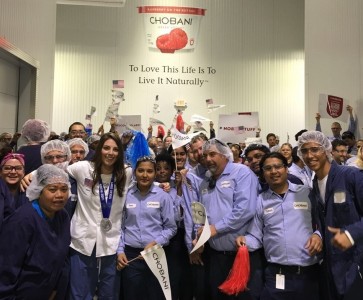 Hilary also took part in the Special Olympics Idaho state competition, handing out medals to winners, visiting with the local athletes and providing Chobani to spectators.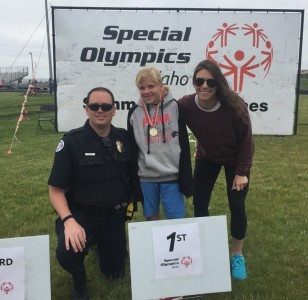 Chobani has been the proud sponsor of the United States Olympic Committee since 2012 – and is once again sponsoring Team USA athletes for the Rio 2016 Olympic and Paralympic Games. Hilary is proud to be a part of Team Chobani!
Posted on: June 22, 2016