A Day in the Life of Volleyball Player Nicole Branagh
We think our clients are the greatest, and we want you to get to know them as well as we do. Our "Day in the Life" series takes a look at the lives of some of these clients, from their kitchen hacks and quirky habits to their latest projects. This month, learn all about Olympic beach volleyball player Nicole Branagh.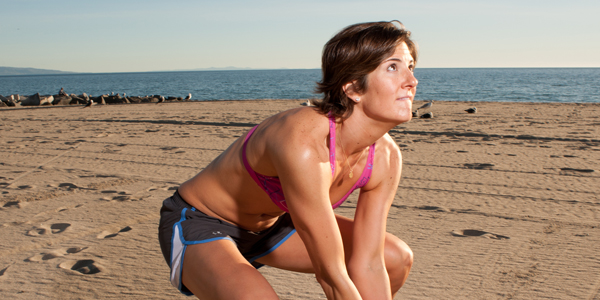 Q: What time did you get up this morning?
A: Well, my alarm was set for 7am, but my other alarm (my daughter) woke me up at 6am! Never knew before her how much an hour would make a difference!
Q: What is the last film you saw at the movies?
A: We just went to our first movie as a family and saw Finding Dory…. we loved it!
Q: What is currently your favorite song on the radio?
A: I listen to all sorts of music, but right now loving the song H.O.L.Y. by Florida Georgia Line.
Q: Favorite place to eat or restaurant?
A: I love SUSHI…so my favorite local place in IZAKAYA, in Manhattan Beach.
Q: Cup ½ empty or ½ full?
A: ½ Full!
Q: What is your favorite sport to watch?
A: Besides beach volleyball, I love football!
Q: Are you a morning or night person?
A: Morning person!
Q: What did you want to be when you were little?
A: When I was little, my dream was always to be a Mom and an Olympian.
Q: Favorite season?
A: I love fall.
Q: Favorite city to visit?
A: Internationally I love Gstaad, Switzerland and in the U.S., I love visiting Chicago or New York.
Q: If you could live with only one: Instagram, Facebook or Twitter?
A: Instagram!
Q: Any new and exciting news you'd like to share?
A: We are expecting baby #2 any day now, looking forward to what lies ahead… and getting back out on the sand!
Posted on: July 18, 2016