S&Co Holiday Gift Guide
With the holiday season upon us, we often find ourselves scrambling to find the perfect gift for everyone on our list. Whether you're looking to spend $10, $100 or you'd rather find a great charitable cause, the team at Stanton & Company has you covered. We've rounded up all our favorite gift ideas and are sharing them with you, in this year's S&Co Holiday Gift Guide.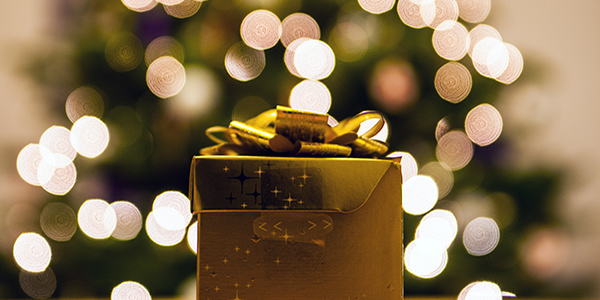 Nicole Callas loves shopping at The Juicy Leaf for gifts. It's a cool succulent shop where you can make custom arrangements for your friends and family, and a great gift idea because they're easy and so low-maintenance (even the black thumb can keep them alive!)
This year instead of exchanging gifts, Denege Prudhomme and her friends are collecting and donating children's toys for Spark of Love, a Los Angeles Fire Department holiday toy drive. Their hope is to give back to local kids across Southern California so each kid is able to receive a new toy this Holiday season.
Kelsey Kearns says her favorite gifts to both give and receive during the holiday season are candles. "You can't go wrong giving someone a yummy candle. I love supporting local shops and boutiques and there are so many around LA. Just take a stroll down Abbott Kinney and you will find the perfect gift for anyone! XOXO Happy Holidays!!"
A few gift ideas from Jody Sowa include Uber gift cards, rechargeable mophi for your phone, or fun kitchen gadgets…anything from a nice cheese board or serving tray to a milk steamer for latte's at home!
Bandi is Kara Froula's perfect gift for the woman on the go – an easy stash for phone, keys, cash/cards. She loves Bandi for working out, hiking, errands…whenever you don't want to lug a handbag.
Jill Coy loves to recommend the online shop Uncommon Goods, for holiday gifts and other great ideas year-round. They have everything from jewelry and clothing, to kids toys and fun customizable items for the home. If you're an online shopper, this is the place to get something for everyone on your list!
One of Jessica Hofmann's favorite things about Christmas is finding the perfect gift for all her family and friends. And, in the past few years, Etsy has been her go-to gift inspiration. Jess shared "There is a great variety of unique and personalized gifts on that site, so it's easy to find something for everyone. Plus, buying off of Etsy means supporting individuals and small businesses and you can't really go wrong with that! Merry Christmas!"
Posted on: November 30, 2016