A Day in the Life of Olympic Snowboarder, Jamie Anderson
We think our clients are the greatest, and we want you to get to know them as well as we do. Our "Day in the Life" series takes a look at the lives of some of these clients, from their kitchen hacks and quirky habits to their latest projects. This month, we invite you to learn all about Olympic Snowboarder, Jamie Anderson.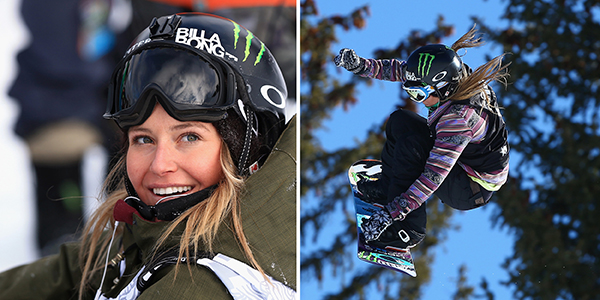 Q: What time did you get up this morning?
A: 7:15am
Q: What is the last film you saw at the movies?
A: Avatar ! I guess I don't go to the theatre very often!
Q: If you could live anywhere in the world, where would it be?
A: I feel so blessed to call Whistler my new home! I love there and it really feels like a dream!
Q: What is your favorite food?
A: Anything Ayurvedic! Rice, beans, veggies, spices.. It's the traditional food of India, made with love and wholesome ingredients! It's bomb…
Q: Foods you dislike?
A: I hate how much I love sugar. So addicting! That's a food I truly dislike, just trying to quit the habit!
Q: Favorite place to eat or restaurant?
A: Green mustache
Q: Cup 1/2 empty or 1/2 full?
A: Always half full!
Q: Favorite time of day?
A: Morning!
Q: What is your favorite sport to watch?
A: Surfing
Q: People watcher?
A: Of course! Airport galore
Q: Are you a morning or night person?
A: Morning
Q: What did you want to be when you were little?
A: A Canadian (but I thought I was saying "comedian"), and a pro snowboarder!
Q: Favorite pizza topping?
A: Arugula
Q: Favorite season?
A: Fall
And, read more about Jamie here
Posted on: December 28, 2016