S&Co Team Shares 2017 Trend Insights
As we put 2016 to bed and begin looking forward to all that is exciting and fresh in 2017, our office has been buzzing quite a bit about trends which will be hot in the New Year. And, often inspired by our deep roster of philosophy-driven brands and inspirational athletes and experts, the team at S&Co is constantly focused on living our very best lives. Read on to learn about some of the trends we expect to see in 2017 and are most excited about.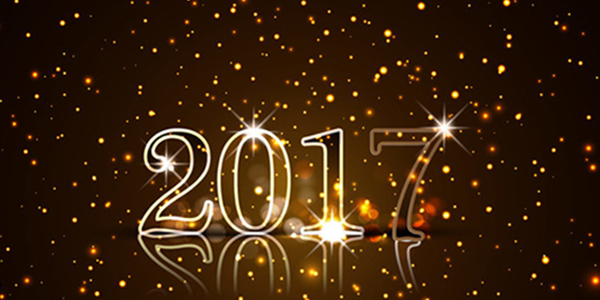 Kelsey Kearns on food trends
2017 is going to be a big year for different food trends. I think that in 2017 people are going to be focused more than ever on their health and wellness, and that starts with what they put in their body. People are going to get really creative with new ways to make their food delicious, but healthy. I think the vegan trend in 2017 is going to be bigger than ever. Not only a vegan diet, but vegan beauty products, clothes, household items, etc. Looking forward to a happy and healthy 2017!
Denege Prudhomme on Urban Farming
Growing up on a farm, my family and I grew our own fresh organic fruits, veggies and herbs. Now that the Urban Farming trend is booming, I want to get back to my home "grown" roots and grow my own fresh herbs again. In 2017, I plan to micro-agriculture or simply "farm kitchen" basic herbs that I use in my everyday life: rosemary, thyme, basil, mint, parsley and cilantro.
Jessica Hofmann on the Color of the Year
The 2017 trend I am most excited about is actually Pantone's color of the year, Greenery, and that's not just because I look good in green. :-p Greenery represents "unity and community – connecting to oneself and others and a higher purpose, Nature." I absolutely love what that represents and try to embody that in my daily life. When individuals are in tune with themselves, others and their surroundings, it creates a beautiful harmony that is difficult to ignore. Pantone definitely hit the nail on the head this year!
Alafair Hall on Transparency
Transparency between brands and consumers. Brands are continuing to unveil more and more information to show they are aligned with the values of their consumers. This is especially the case for food brands – they will begin sharing more and more information about ingredients and their origin, production processes and employment practices.
Nicole Callas on Golden Lattes
SELF.com reported that "Golden Lattes" are going to be a trend for 2017, and I'm all about embracing it (or at least giving it a try)! The combo of turmeric, coconut oil, ginger, cinnamon, honey, and plant-based milk sounds heavenly, and like the perfect wellness spin on coffee to start my year right. The lattes are supposed to be big for its anti-inflammatory qualities too, which is another trending buzz word people are going nuts about.
Jody Sowa on Boxing
Boxing may be a fitness trend we see take off in 2017. Perhaps, I think this because I just started my own boxing sessions a few weeks ago, but I know many people who have been doing it for a while. Since I've started, I continue to read more and more about celebs and models boxing to get fit and blow off steam, and I'm loving it so far!
Posted on: December 29, 2016