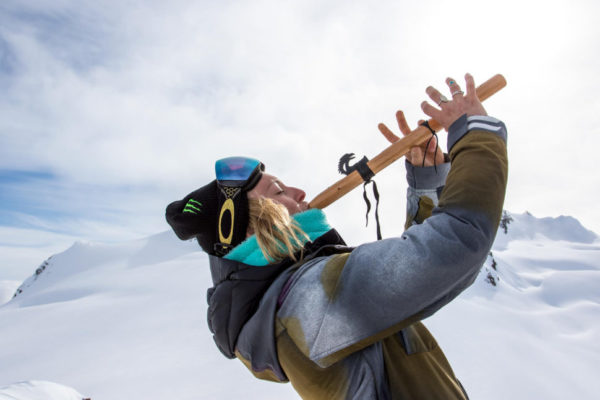 Jamie Anderson Full Part – Full Moon
Although Jamie Anderson is one of the most decorated athletes in all of snowboarding and a veteran within the contest circuit, she's only started to earn her chops in the backcountry. The Full Moon crew took Jamie under their wings in an effort to help translate her slopestyle prowess into the wild, untamed zones off piste. She ventured to Alaska this season for her first time where she unleashed on the steep peaks outside of Haines.
"Jamie has continually impressed me over the last decade, and now she is inspiring me along with a whole generation of shredders with her smooth, steely style and the lighthearted energy she brings to all she does," said Hana Beaman of the youngest member of Full Moon.
Jamie's full part from Full Moon showcases Jamie's undeniable style as she charges massive lines in Alaska, and also includes a few jumps from the Nine Queens contest in Serfaus-Fiss-Ladis, Austria.
Read more at http://snowboarding.transworld.net/videos/jamie-anderson-full-part-full-moon/#0GdTqzTIiqgYxTw9.99
Click here to watch Jamie's full part.
Source: snowboarding.transworld.net
Posted on: January 3, 2017