A Day in the Life of Olympic Wrestler, Adeline Gray
We think our clients are the greatest, and we want you to get to know them as well as we do. Our "Day in the Life" series takes a look at the lives of some of these clients, from their kitchen hacks and quirky habits to their latest projects. This month, we invite you to learn all about Olympic Wrestler, Adeline Gray.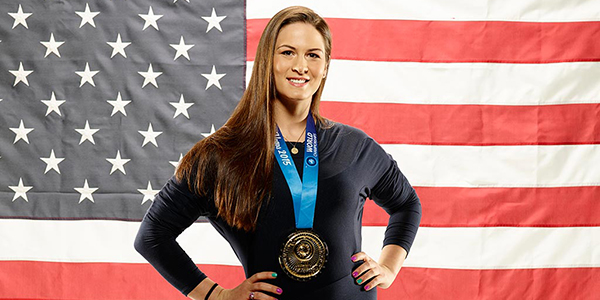 Q: What time did you get up this morning?
A: 6:15 and headed to yoga with my dad
Q: What is your favorite tv show?
A: iZombie
Q: What is your favorite food?
A: Chicken fajitas
Q: Foods you dislike?
A: Ketchup
Q: Favorite place to eat or restaurant?
A: Montagues in Colorado Springs
Q: Favorite dish you like to make yourself?
A: Greek yogurt chicken salad
Q: Are you a morning or night person?
A: Morning person
Q: What do you like to do when you have a day off or to yourself?
A: Play cards with my fiancé and family
Q: Favorite city to visit?
A: NYC
Q: Favorite book?
A: Carry On by Lisa Fenn
Q: If you could live with only one: Instagram, Facebook or Twitter?
A: Instagram – follow me @adelinegray
Q: Any new and exciting news you'd like to share?
A: I'm getting married in July!
Posted on: January 26, 2017