A Day in the Life of Snack It Forward CEO, Nick Desai
We think our clients are the greatest, and we want you to get to know them as well as we do. Our "Day in the Life" series takes a look at the lives of some of these clients, from their kitchen hacks and quirky habits to their latest projects. This month, we invite you to learn all about Snack It Forward CEO, Nick Desai.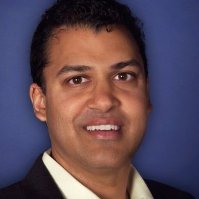 Q: What time did you get up this morning?
A: 6:15 am
Q: What is the last film you saw at the movies?
A: The Founder (the McDonald's story)
Q: If you could live anywhere in the world, where would it be?
A: I am living where I want to in Los Angeles. I cannot think of a better place as crazy as that may sound. But I would have a second home in Bombay.
Q: What is your favorite food?
A: Pizza and Sushi (separately)
Q: Foods you dislike?
A: Thai Food, which my wife loves.
Q: Any pet peeves?
A: Unreliable and/or closed-minded people
Q: Favorite thing to do in your spare time?
A: Watching old Brady Bunch episodes with my 4 young kids
Q: What are you looking forward to in 2017?
A: Launching our newest product line under the World Peas® Brand, which is the dream behind why we bought this company 5 years ago.
Q: What did you want to be when you were little?
A: A test pilot
Q: The best part of your day today?
A: We closed a new lender today and paid off our last payment on the original debt to acquire the business. It felt really good.
Q: Do you have any hidden talents?
A: I don't give up, which makes me tougher than I may appear on the surface.
Read more about Snack It Forward here.
Posted on: February 27, 2017