S&Co Team Shares Favorite Green Foods
In celebration of St. Patrick's Day this month, the S&Co kitchen is being stocked with more healthy, green snacks. To help us commemorate, we wanted to share our favorite green foods and some of their health benefits.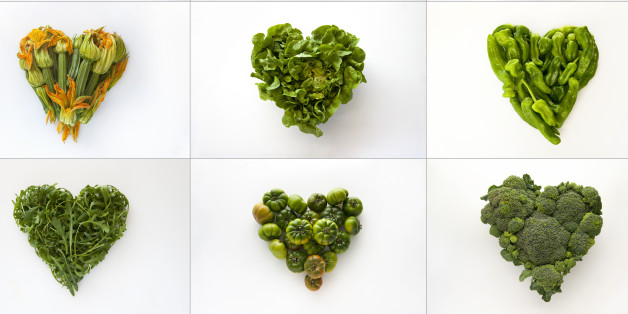 Nicole Callas
My favorite green food is one that I try to have every single day. I add SAMBAZON's Supergreens Superfruit Packs to Kimberly Snyder's signature Glowing Green Smoothie® recipe – it has other simple ingredients such as apple, celery, banana, lemon juice, and filtered water. It helps start my morning with hydration and visibly improves my skin the more I drink it. Definitely recommend!
Kara Froula
My favorite green food is spirulina-infused honey "honey spirulina green bullet" by Agate Bakery. 100% natural, organic and raw. Made with organic spirulina and raw honey and packed with protein, carbohydrates, magnesium, beta-carotene, iron, and complex vitamins A, K, and B, this delicious superfood will support heart function, nourish mental health, and fortify immune system.
Jessica Hofmann
My favorite green food is probably cucumbers or green peppers. I'm very into salads in general, but at night after dinner I love to snack on veggies. I also like celery and broccoli but if I had to only pick one, it would be cucumbers/green peppers.
Kelsey Kearns
My favorite green food is edamame. I love putting it in my salad or pairing with a sushi dinner. I also LOVE World Peas – the perfect healthy desk snack.
S&Co's newest team member, Sadie Ruben
I go to the Beverly Hills Farmers' Market on Sundays where I buy fresh avocadoes, tomatoes, onions, and cilantro to make guacamole. It is my favorite snack – I eat it with just with a spoon sometimes!
Jody Sowa
I have many favorite green foods, I love almost all green veggies, but hand down, my all-time favorite, and even since I was kid has always been broccoli! I love it cooked almost any way possible!
Denege Prudhomme
My favorite green food is mustard greens or as some call it "collard greens." Growing up on a farm in south Louisiana, my grandmother always had a fresh pot of mustard greens on the stove. Besides from being a tasty side dish, mustard greens are also rich in antioxidants and are the 5th best source of vitamin A, C and E. I was also born with hereditary high cholesterol and mustard greens have been proven to help lower your risk of heart disease and regulate blood lipid levels, including your LDL and HDL cholesterol. My grandmother's sautéed recipe is my favorite way to cook mustard greens but I have doctored it up a little to make the dish more heart-healthy:
D$'s Louisiana Mustard Green
1 large bunch of mustard or collard greens, stemmed
1 small onion, minced
1 clove of garlic, minced
1 teaspoon of whole grain mustard
1/4 cup of low sodium chicken or veggie broth
Optional: 3 pieces of turkey bacon or 2 pieces of smoked chicken or turkey sausage
Pinch of low sodium Slap Ya Mama Cajun Seasoning or fresh sea salt and cracked pepper
Pinch of hot sauce to taste
Cook and cover until greens are tender, stirring occasionally, about 45 minutes.
Posted on: March 1, 2017