How Are You Wearing Greenery?
Question of the Week: Do you plan to incorporate the Pantone 2017 Color of the Year (Greenery) into your beauty looks this year? If so, how? I actually did a whole post on Greenery here. It's not my favorite color, but I can work with it by using the shade as an accent in my fashion and beauty choices!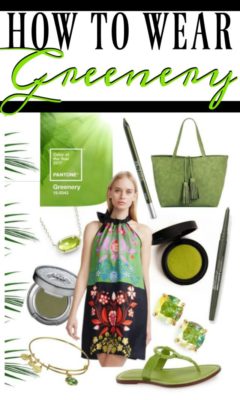 *******************************
The Lipstick League – Week of 2.27.17
*******************************

Beauty Junkies Unite – Spring nail polish collections are launching, and they are pale & pretty! Check out the swatches of latest from SpaRitual — their Inhale Collection.

(Wondering what the Lipstick League is? Find out here.)'
Source: blushingnoir.com
You can read more here.
Posted on: March 17, 2017