The Food Kimberly Snyder Swear By
These days, there's so much nutrition information floating around that if you're not overwhelmed trying to figure out what to eat for optimal health, you're either Moon Juice founder Amanda Chantal Bacon or you've given up entirely and are currently ordering Domino's. We're always curious what the former's close-knit group of health experts eat on a regular basis, assuming this knowledge constitutes a shorthand diet for us mere mortals. So we asked them!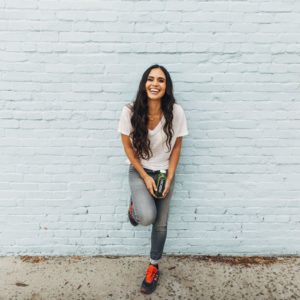 Spinach
"One of my top beauty foods, spinach is high in beta-carotene, which converts to powerful, anti-aging vitamin A. It promotes youthful skin by allowing proper moisture retention in the epidermis, helping to prevent wrinkles, remove dead skin cells from your body and make room for fresh new ones. Spinach also contains lipoic acid, which helps antioxidant vitamins C and E regenerate—important nutrients for maintaining youthful skin. This is not to mention the many minerals and other phytonutrients. Get your skin-beautifying portion daily with my signature Glowing Green Smoothie!"
—Kimberly Snyder, author and nutritionist
Source: thezoereport.com
Click here to read more.
Posted on: April 4, 2017