The Healthiest New Snacks of 2017
We're crazy about these new and nutritious products
Healthy snacks are getting easier and easier to come by. Even CVS is hopping on the health food train, stocking their shelves with healthier options daily. With health food trends and superfoods saturating the market – and social media – companies are cashing in on the trends by making food products better than ever.
But with social media and marketing come a lot of buzz words; there's low-calorie, gluten-free, "all-natural," to name a few. But some of these flashy titles are actually utterly meaningless. Others are completely contradictory to what really even constitutes a healthy snack.
On this list, there's nothing but fashion-forward, innovative snack options from companies on a mission to give you the best nutritional bang for your buck. Throw one of these in your bag, pair it with a meal, or munch on it in front of the TV – it doesn't matter. Your taste buds and your body will love the whole darn thing.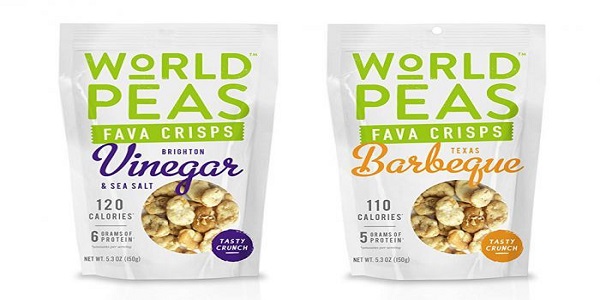 1. World Peas Fava Crisps
Fava beans are a high-protein relative of the typical green pea. World Peas has always made savory, nutritious pea snacks, but this year they broadened their horizons with broad beans.
The crisps come in Ranch, BBQ, and Vinegar flavors. A whopping 40 beans only amounts to 120 calories!
We hear these are at Whole Foods, alongside these other health food products.
Source: TheDailyMeal.com
Click here to read more.
Posted on: August 8, 2017