11 Things to Know About Madison Chock and Evan Bates, Team USA's Ice Dancing (and IRL Dating) Duo
Ahead of the 2018 Winter Olympics, get to know Team USA's best athletes.
By Lilian Min
Jan 3, 2018
The PyeongChang Winter Games won't be the first Olympic stage for ice dancers Madison Chock and Evan Bates. The 25-year-old and 28-year-old skaters placed 8th in Sochi in 2014 (Bates also competed in in Vancouver in 2010 with his previous skating partner). Chock and Bates, who first started performing as a pair in 2011, are ready to show their stuff again, especially following strong performances (and medal wins!) at international competitions in recent years. Read on about this dynamic duo below:
1. They both picked up skating early. Chock, born in Redondo Beach, California, was five; Bates, of Ann Arbor, Michigan was four. (Both now train in Michigan.) During his first time in an ice show when he was five, Bates recalls that he was "dressed as a leprechaun" and that he "wet myself, right down my green pants." Madison meanwhile, well just look at this photo: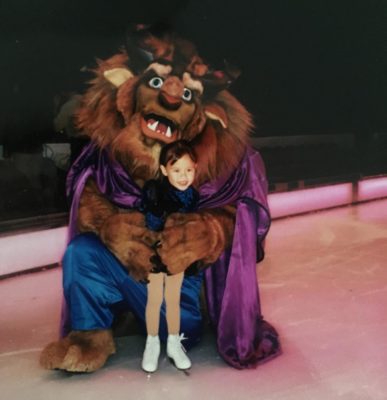 (Source: Madison Chock Instagram)
2. Madison's full name is Madison La'akea Te-Lan Hall Chock. Both of her middle names pay homage to her Chinese-Hawaiian heritage, from her father's side.
3. From 2000 to 2011, Evan skated with Emily Samuelson. The two were paired together by their then-coach Gary Clark, though Evan had started his career as a solo skater. In 2008, they won a junior world championship. The two placed 11th at the Vancouver Olympics in 2010. After a skating injury kept Bates from competing in the 2010-11 season, the two split up.
4. And from 2006 to 2011, Madison skated with Greg Zuerlain. In 2009, they also won a junior world championship. Their partnership ended when Zuerlain retired from the ice.
5. They describe their partnership as like a human brain, basically. "It's right brain/left brain," they told U.S. Figure Skating. "We sort of complement each other … Madison is best at the creative side, the performance aspect – that's something that's really natural for her," Evan explained. "You [are] more of a perfectionist," Madison added. "Very strategic and outlined, which is great." (And she means it; Evan has a degree in organizational studies from the University of Michigan.)
6. Madison and Evan went on a first date for the first time nearly 10 years back, but skated for many years as friends. Last year however, they started dating again. "I've always had great chemistry with [Evan]," Madison told NBC. "We've always gotten along so well. Skating together is something that we love doing, and we love doing it together. Now, we're together on and off the ice and it makes it even more powerful."
7. That said, meet another very special lady in Evan's life: his toy poodle Stella. She also takes up quite a bit of real estate on his Instagram, and I mean, sure: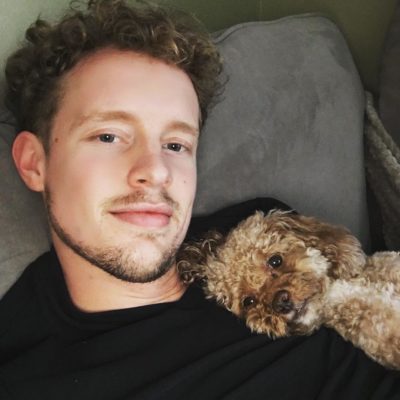 (Source: Evan Bates Instagram)
8. Now meet Madison's dog Henry, also a toy poodle. Literally Evan and Madison are so in sync that even their pets "match" just so:
9. One of Evan's favorite hobbies is playing guitar, so much so that he even built his own to make music with (it's now one of 9 guitars he owns). He's also an avid golfer, and volunteers twice a week as an online English teacher for students in China, according to NBC.
10. Madison, meanwhile, designs all her own skating costumes, as well as those for Evan, and she takes on other skaters as clients too. If she weren't busy skating, Madison told KOB4 that she "would love to be a fashion designer or involved in the fashion world." (She added that she collects shoes, on top of the many pairs of skates she no doubt requires.)
11. She and Evan are also Old Navy Ambassadors and serve as models for the brand's Team USA clothing collection. It's clear in particular that Evan has his clothing catalog model poses down: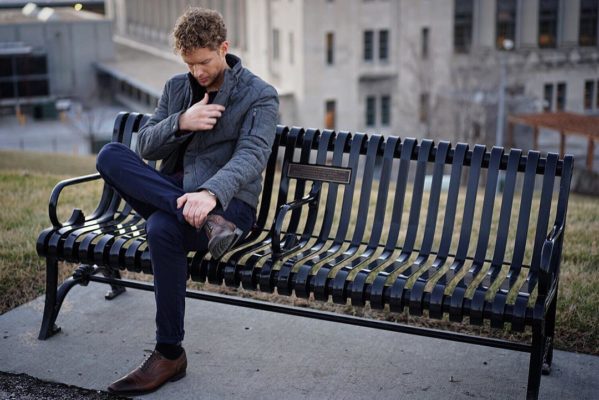 (Source: Adam Bates Instagram)
Additional reporting by Tess Koman.
To learn more, visit teamusa.org. The Winter Olympics will air live, starting Feb 8th.
Source: cosmopolitan.com
To read more, click here.
Posted on: January 3, 2018