From the Founder, January 2018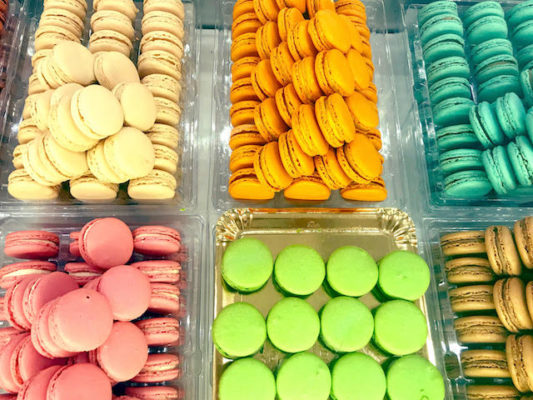 Happy January and happy 2018!
Hello from Paris. I was in town through the holidays and my step-sister Gina and I planned a short getaway for early January to start the new year off right. It was a great move!
Traveling for me is always about perspective and space. I see things in a new way, through a fresh pair of eyes. And, I have the space (and time) to appreciate it and enjoy.
We've been walking and exploring non-stop (and eating non-stop!) and it never ceases to amaze me how even the most mundane things in Paris seem more beautiful, more colorful… more special. Everything from the brightly colored doorways to the window displays… it all has more personality.
Of course it's possible this has a lot to do with my frame of mind and this new way of seeing things.
It occurs to me that, when possible, I should try seeing things through new eyes in my day-to-day (i.e., not just when in Paris or on vacation). It probably requires some practice but I think it would be worth it. It's all about paying attention and appreciating the small stuff.
Speaking of which, we went into a small jewelry store today and the shopkeeper was a young man, early to mid 20s, who didn't stop smiling. His positive energy was contagious. It was impossible to speak with him without smiling. Gina and I talked about it as we left the store – life is just better when you smile! So, if you see me smiling more in 2018, don't be surprised!
xx
Amy
PS…a few Paris recommendations:
Le Chateaubriand (dinner)
Brasserie Lipp (dinner)
Cafe de Flore (coffee or a quick bite, people watching)
Laduree (macarons)
Les Editeurs (lunch)
Jardin des Tuileries (morning run!)
Musee d'Orsay (favorite museum)
L'Entree Des Artistes (cocktail, dinner)
Biglove Caffe (Sunday brunch)
Posted on: January 7, 2018