Heather McPhie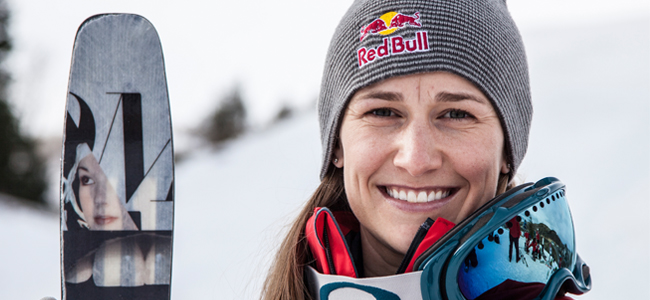 Freestyle Mogul Skier
Heather McPhie, a former gymnast, came late to mogul skiing, but made up for it with a strong work ethic. Heather grew up skiing with her family in Bozeman, Montana and had always loved mogul skiing. As a child, her parents signed her up for the Bridger Freestyle Ski Team, which she competed on for eight years. Her first year, Heather competed in all the competitions and despite rarely making it down the run without falling, but she immediately fell in love with the sport.
In 2005, Heather qualified for the US Freestyle Ski Team by winning the North American Tour, and has been on the National Team the past seven years. In 2010, Heather went from being placed 27th to being placed 2nd in the World, in less than 4 months! Her placements allowed her to represent the US at the Olympic Games in Vancouver. In 2012, Heather became the first mogul skier ever to pick up a Red Bull sponsorship. She added four more World Cup podiums on her way to finishing fourth in the mogul standings that year. She then ended the season with her very first US National Title. The 2012-2013 season was Heather's most successful to date. With three World Cup wins, as well as two other podiums, she finished the season ranked third overall in the world.
Heather loves pushing herself and the sport of mogul skiing. Being on the forefront of the bigger tricks thrown by a female in mogul skiing and continually pushing to learn new tricks. In 2013, she became the first woman to complete a backflip and spin in the same run at World Championships in Voss, Norway. Heather was a proud member of the 2014 US Olympic Team in Sochi.
Career Highlights
2014, Sochi Olympic Winter Games
2013, Deer Valley World Cup, Moguls, 2nd Place
2012, Ruka, Dual Moguls, 1st Place
2012, US Championships, 1st Place
2011, National Championships, 2nd Place
2010, Olympic Finalist
2010, Overall World Cup, 2nd Place
2009, North American Tour, Overall Grand Prix Champion
2006, North American Tour, Overall Grand Prix Champion
2005, North American Tour, Overall Grand Prix Champion
Special Awards and Accolades
2012, Bozeman Young Alum Award
2010, Montana Athlete of the Year
2007, World Cup Rookie of the Year