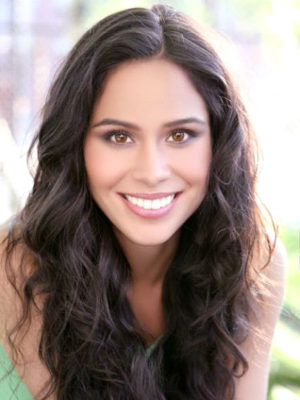 Kimberly Snyder
Kimberly Snyder, C.N. is a nutritionist, entrepreneur, wellness expert and New York Times best-selling author of Radical Beauty (September 2016), The Beauty Detox Power (2015), The Beauty Detox Solution (2011) and The Beauty Detox Foods (2013). Snyder is also the go-to nutritionist for many of the entertainment industries top celebrities including Drew Barrymore, Fergie, Reese Witherspoon, Hilary Duff, Rooney Mara, Channing Tatum, Josh Duhamel and Ben Stiller.
After graduating magna cum laude from Georgetown University, Snyder didn't choose an ordinary path. Instead, she embarked on a three-year solo journey spanning over 50 countries and six continents, exposing her to a wide range of health and beauty modalities and approaches from different cultures and inspiring her to pursue an extensive career in the field of nutrition.
Snyder's work as a clinical nutritionist is rooted in a holistic approach that works to heal the body from the cellular level up, increase energy, and achieve overall balance and beauty naturally. Her philosophy is that Outer Beauty is a Reflection of Inner Health. Snyder is a member of the National Association of Nutrition Professionals and is the founder of Glow Bio, an organic smoothie & juice shop in Los Angeles. More than just an entrepreneur, Kimberly's strength lies with connecting with a wide range of audiences. Snyder has headlined multiple cross country speaking tours, including her Radical Beauty Immersion Tour, Winter Revival Immersion and other influential speaking engagements across the nation.
Snyder is a highly sought-after, reoccurring nutritional and beauty expert on The Today Show, Dr. Oz Show and has been featured on Ellen, Good Morning America, Today Show, The Doctors, The Doctor Oz Show, David Letterman, EXTRA, E! Entertainment, Fox and Friends, and others. She has also been profiled in The New York Times, Wall Street Journal as well as top national magazines including Vogue, Harper's Bazaar, InStyle, Allure, Prevention, Shape, Health, Whole Living, Fitness, USA TODAY, Lucky, Elle, Esquire, Marie Claire, Redbook, People, Us Weekly and Parade Magazine among many others.
Snyder is also a member of The National Association of Nutrition Professionals and The American Association of Nutrition Consultants, and is the founder and owner of GLOW Bio, a 100% organic smoothie & juice emporium in West Hollywood. Snyder is also the founder of The Glowing Lean System. Her health and beauty blog at www.KimberlySnyder.net has helped spread the Beauty Detox movement members in over 150 countries. Most recently, Snyder launched the Beauty Detox Probiotics+, a unique daily supplement that provides essential healthy bacteria and promotes optimal digestion and energy (www.KimberlySnyder.com). Later this year, she will introduce a new "30 Day Road Map," a program for a healthful way to lose weight. Later this year she is also launching two new products, including a new beauty and enzyme product to support gut health.